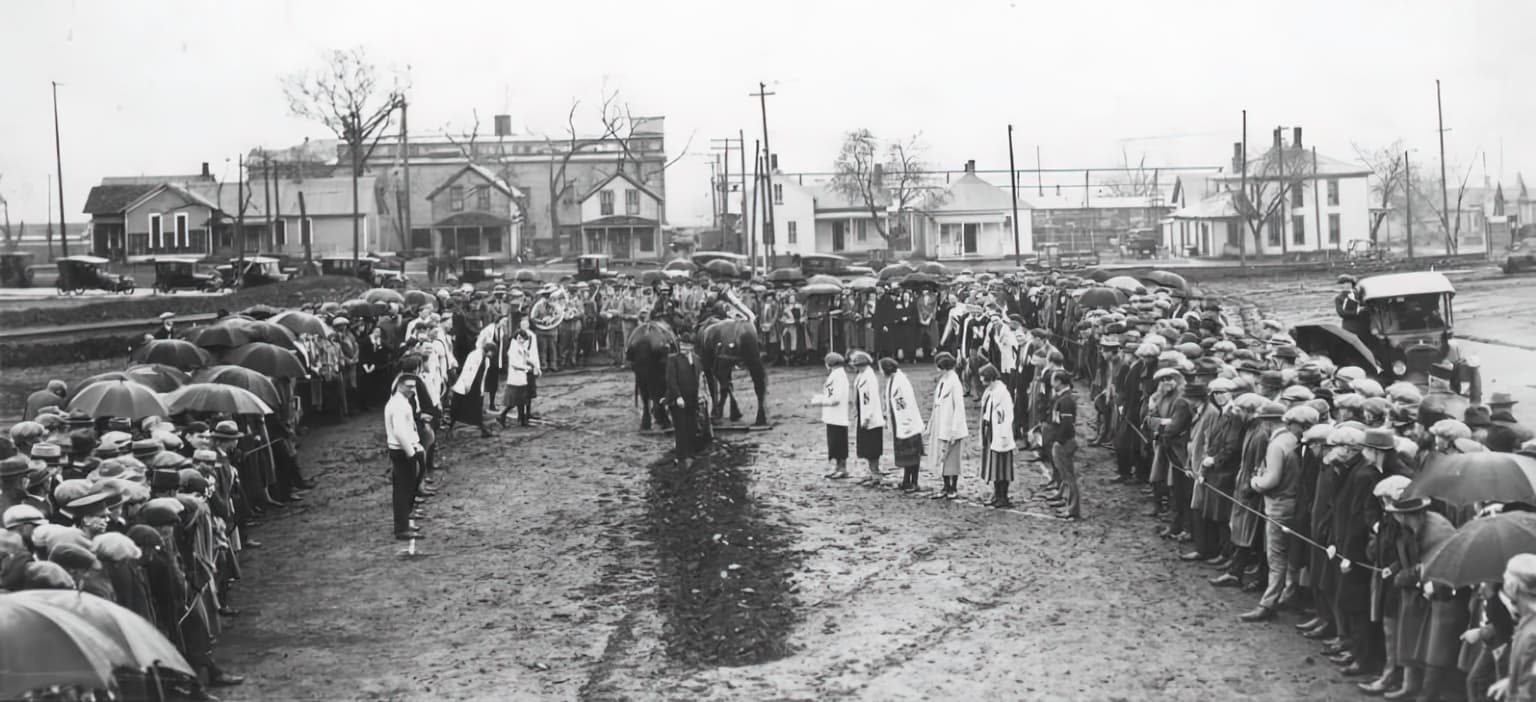 Nebraska Athletics
1923:
With Chancellor Samuel Avery at the reins of a horse-drawn plow on a drizzly Thursday morning in Lincoln,
ground is broken
for Memorial Stadium, the new home for Nebraska football.
1928:
Only four of 11 starters return as coach Ernest Bearg conducts
spring drills
.
1948:
Coach Potsy Clark's Huskers enter the
final few days
of spring practice.
1958:
In a
scrimmage
at the midpoint of spring drills, the Reds top the Whites, 42-12.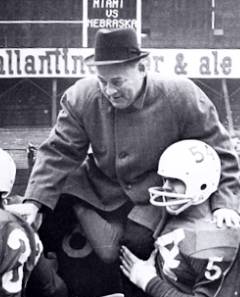 «
1963:
A little over four months after Nebraska and Miami played on a frozen field in a nearly empty stadium in New York City, the NCAA
pulls the plug
on the
Gotham Bowl
.
1973:
First-year head coach Tom Osborne praises the
defense's play
in a midweek scrimmage.
1983:
Mike Rozier rushes for 108 yards on eight carries as records fall in the
spring game
. Also, the Bengals select
Dave Rimington
in the first round of the NFL draft.
1988:
Neil Smith
is the No. 2 pick in the NFL draft, going to the Chiefs. Also, big plays in the return game help boost the Reds to a 37-14 win in the
spring game
.
1993:
Six Huskers, led by John Parrella and Will Shields, are chosen in the
NFL draft
. Also, tight end Gerald Armstrong has two touchdown catches as the Red defeats the White 29-8 in the
spring game
, and coach Tom Osborne sees signs of an improved defense.
2008:
Zack Bowman, Carl Nicks and Bo Ruud are taken in the fifth and sixth rounds of the
NFL draft
.
2018:
The quarterbacks shine as the Reds roll to a 49-9 win in the
spring game
.