This week in Husker history
The week of May 3-9, looking back in five-year intervals:
1920:
Nebraska's return to the Missouri Valley Conference is
delayed
by a year because of the Huskers' scheduled game against Rutgers at New York's Polo Grounds. Conference rules require all games to take place on a college campus.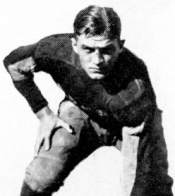 «
1925:
Halfback
John "Choppy" Rhodes
considers skipping his senior season and signing a pro baseball contract with the St. Louis Cardinals.
1930:
Dana X. Bible
is selected as a coach for the East-West all-star game in San Francisco in December.
1950:
Bill Glassford picks
Oklahoma
to win the Big Seven and doesn't include his Huskers in the top three.
1960:
The Varsity struggles to put away the Alumni in the
spring game
, and Bill Jennings is glad there's still another week of spring drills to go.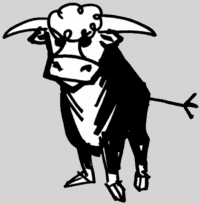 1965:
Bob Churchich connects with Freeman White for a pair of touch­downs in the
spring game
for the Whites, but the Reds come out on top, 33-27. Also, university administrators
shoot down
a student-led proposal to make
"Husky Herf"
the school's
spirit symbol
.
»
1970:
In a game made sloppy by a muddy field, the Reds beat the Whites, 23-3, in the
spring game
.
1975:
Led by quarterback Randy Garcia, the Whites pull off a surprising
20-6 win
over the Reds in the spring game.
1980:
The quarterback play pleases coach Tom Osborne in a
spring game
won by the Reds, 38-19.
1985:
The opener against Florida State is
moved up a week
to Sept. 7 for an ABC national telecast.
2005:
Nebraska's Darren DeLone is found
not guilty
of assault in connection with a pregame incident in which an Oklahoma sprit squad member was injured.
2015:
Quarterback
Terry Wilson
from
Oklahoma
commits to the Huskers -- but the commitment wouldn't stick.