This week in Husker history
The week of April 22-28, looking back in five-year intervals
1907:
As Western Conference reforms cause havoc with scheduling, there is talk that newly independent Michigan will
replace Minnesota
on Nebraska's 1907 slate. The "Big Nine" wants all opponents to abide by the league's new eligibility rules, which prohibit, among other things, freshman and postgraduate players. For this reason, Nebraska already has dropped games against Wisconsin and Iowa. The Minnesota game, however, would ultimately stand. (The Gophers won,
8-5
.)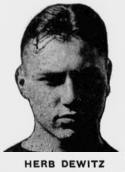 «
1922:
Herb Dewitz's 95-yard kickoff return sets up the only score as the Reds top the Blues,
6-0
, in the spring game.
1932:
More than a dozen Nebraska teams are listed among the
elite elevens
from 1910 to 1931.
1962:
Lack of depth
continues to be a concern as spring drills continue under new coach Bob Devaney.
1967:
Frank Patrick gets his chance with the first team as the
quarterback competition
proceeds. Also, Bob Devaney is tapped to coach in an NFL rookie preseason game
in West Germany
, but plans for the June 25 tilt would fall through.
1972:
Three additional signees boost the size of Nebraska's recruiting class
to 41
.
1977:
It's
musical chairs
at quarterback as Tom Osborne looks for a successor to Vince Ferragamo.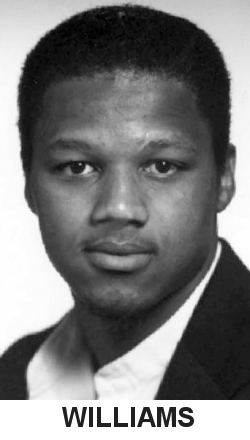 «
1982:
The Reds down the Whites,
24-9
, in a fumble-filled spring game. Meanwhile, former Husker walk-on Jimmy Williams goes in the
first round
of the NFL draft to the Lions. |
Husker NFL draftees
1987:
The Dallas Cowboys select Husker defensive lineman
Danny Noonan
in the first round of the NFL draft. Also, the Reds score in the final minute for a 33-28 win in a
spring game
marked by big plays and record-setting performances.
1992:
Tight end
Johnny Mitchell
, the first Husker to leave school early for the NFL, is selected in the first round of the NFL draft by the New York Jets.
1997:
The Red squad almost blows a 31-7 halftime lead but hangs on to win the
spring game
. Also, a flap arises over the use of booster-club donations for non-coach
staff bonuses
.
2007:
The Rams choose Husker defensive end
Adam Carriker
in the first round of the NFL draft.
---