This week in Husker history
The week of Sept. 2-8, looking back in five-year intervals: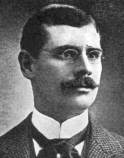 «
1872:
George Henry Dern – future Nebraska captain, Utah governor and U.S. secretary of war – is born in Dodge County, Neb. (If you missed our story about him a year ago,
here it is
.)
1917:
John Bender, former Nebraska halfback and current coach at Tennessee, says the military's rejection of men with
flat feet
makes no sense.
1922:
An article previewing Missouri's schedule calls Nebraska, with 18 returning regulars, one of the nation's "
most formidable
" teams.
1932:
Nebraska is part of what Pitt's coach describes as a
daunting schedule
as he tries to set low public expectations for his Panthers. (They would play in the Rose Bowl after an 8-0-2 regular season, which included a 0-0 tie in Lincoln.)
1937:
Texas
and Nebraska negotiate for a home-and-home series starting in 1940. (It didn't pan out -- the teams would not play each other until 1959-60)
1962:
Even though Nebraska has not had a winning season since 1954, the Huskers are mentioned in a national preview as a team that
bears watching
in the Big Eight.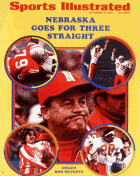 «
1972:
Nebraska eyes a three-peat as the Huskers are voted
No. 1
in the preseason AP poll.
1977:
Jerry Tagge finds quarterbacking in the
CFL
to his liking. Also, new Washington State coach
Warren Powers
gets set to coach against his
former employer
.
1997:
NU posts the Big 12's
top graduation rate
, but the competition for that distinction isn't exactly stiff.
* Wayback Machine link – may take several seconds to load