This week in Husker history
The week of Aug. 7-13, looking back in five-year intervals
1911:
Jumbo Stiehm has 11 lettermen to work with as he prepares for his first season in Lincoln:
1
,
2
1921:
Preseason camp
in Beatrice is called off for fear it would violate Missouri Valley Conference rules.
1936:
The Huskers' Paul Amen and Dow Wilson play in a demonstration baseball game in front of Adolf Hitler and about 100,000 other spectators at the
Berlin Olympics
.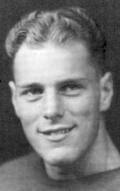 «
1946:
Former Husker star
Lloyd Cardwell
is named head football and track coach at the University of Omaha.
1951:
Preseason magazines
are bullish on Nebraska, but coach Bill Glassford says it will be a rebuilding year.
1961:
Ed Weir
joins Bill Jennings' staff as a line coach.
1971:
Big Eight coaches see
Nebraska and Oklahoma
vying for the title and everyone else back in the pack.
1996:
Nebraska is voted
No. 1
in the preseason Associated Press poll. Also, Tom Osborne's
"On Solid Ground"
hits the bookstores.
2001:
Johnny Rodgers
is enshrined in the College Football Hall of Fame.
2006:
Leon Jackson, a highly rated member of the 2005 recruiting class,
leaves the team
.
2011:
Quarterback Bubba Starling's
decision
between Husker football and pro baseball shows every sign of going
down to the wire.
---