This week in Husker history
The week of June 26 - July 2, looking back in five-year intervals
1936:
Ticket sales
for the coming football season are brisk.
1941:
Coach Biff Jones is hopeful that the
military draft
will have a minimal effect on the 1941 team.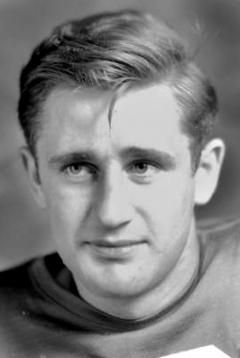 HOWELL
«
1946:
John Howell, starting quarter­back of the Nebraska team that upset defending national champion Minnesota in 1937, is killed by
lightning
on a farm near Scottsbluff at age 30.
Also, legendary Nebraska sportswriter
Cy Sherman
retires at
age 75
.
1961:
It's a game-changer for fans in Omaha: Construction of
Interstate 80
to Lincoln is expected to be completed in time for the 1961 football season. Also,
Tom Osborne
signs a one-year contract with the Washington Redskins.
1996:
Bob Devaney
resigns as athletic director emeritus for health reasons.
2006:
Jaime Ruud
, the mother of Husker football brothers Barrett and Bo, passes away suddenly at age 52.
2016:
Nebraska was involved in just one of the 12
most-watched
Big Ten football games of 2015.