This week in Husker history
The weeks of Aug. 1-22, looking back in five-year intervals:
1905:
A
fall camp site
for the Cornhuskers is selected at South Bend, Neb. Also, the Minnesota game is still on as Nebraska backs away from a plan to
play freshmen
.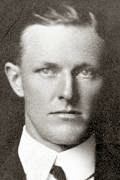 «
1910:
The preseason
outlook
is
promising
for Coach W.C. "King" Cole and his Cornhuskers. | Full stories:
1
,
2
1915:
A game with
Minnesota
is not in the cards as the Gophers aren't willing to travel to Nebraska to reciprocate for games in Minneapolis. Meanwhile, players organize a
preseason camp
in Beatrice.
1940:
Preseason
hype
starts building for the 1940 Huskers, the Big Six favorites.
1950:
At age 56,
Guy Chamberlin
puts his football skills to use against a home intruder.
1960:
Nebraska is picked to finish
fifth
in the Big Eight.
1965:
Former Nebraska coach
Fred Dawson
, whose teams dealt Notre Dame's Four Horsemen their only defeats, dies in Omaha at age 81. |
NU coaches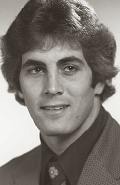 «
1975:
The quarterback situation for the season opener against LSU remains
unsettled
after Vince Ferragamo and three other players lose their
legal fight
against their one-game suspensions.
1995:
Split end
Riley Washington
is arrested on a charge of attempted murder. (He would be found not guilty.) Also, Nebraska announces it is retiring the
Herbie Husker
mascot. (He would return, of course.) Meanwhile, as the Huskers start out at
No. 2
in the AP poll, Tom Osborne isn't letting the 1994
national title
change his perspective, and Sports Illustrated profiles
Lawrence Phillips
.
* Wayback Machine link – may take several seconds to load

---