This week in Husker history
The week of Feb. 21-27, looking back in five-year intervals
1911:
Former Husker
John Bender
emerges as a candidate for the coaching job at Kansas. (KU would end up hiring Ralph Sherwin instead.)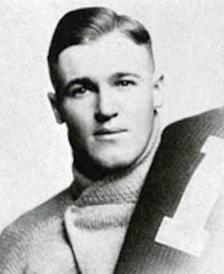 1941:
With most of his 1940 starters gone, coach Biff Jones gets set for the March 3rd start of
spring drills
.
1951:
Nebraska looks ahead to spring drills facing a
rebuilding job
on the line. Meanwhile, fans weigh in on the hot-button topic of whether the
televising of games
should be allowed.
1961:
The university announces that the 1960 season was a record-setter for
attendance
.
2006:
Defensive coordinator
Kevin Cosgrove
dismisses talk that the Huskers' depth at linebacker might lead to a switch to 3-4 defense.
2011:
Tim Beck, newly promoted to offensive coordinator, says his new scheme means Nebraska is essentially
starting over
on
offense
.