This week in Husker history
The week of July 24-30, looking back in five-year intervals:
1941:
The
motivational styles
of Husker coaches of the last 20 years -- Dawson, Bearg, Bible and Jones -- are compared and contrasted in this Lincoln Star column.
1946:
A
12-day road trip
is planned for season's end when the Huskers face Oklahoma and UCLA.
1951:
Hall of Famer
Ed Weir
looks back on his biggest thrills as a Husker and describes the "loose tackle" style of play that made him so effective.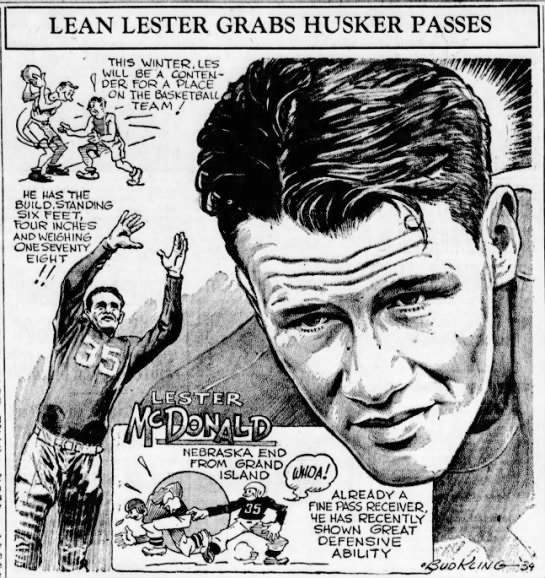 1971:
Former Nebraska end
Les McDonald
, one of three Huskers picked in the first round of the 1937
NFL draft
, dies at age 56. Meanwhile, Bob Devaney says college football spending should be regulated at the
conference level
rather than by the NCAA.
1986:
Former Husker
George Andrews
attempts a comeback after rehabbing from two knee injuries. (He would be released by the Rams in late August, ending his career.)
1996:
Scrutiny
of Nebraska football remains intense as the 1996 season approaches.
2006:
The scholarship of incoming freshman
Major Culbert
is reinstated.
2011:
The Nebraska-Iowa game is named the
Heroes Game
and given
trophy game
status. Meanwhile, former Husker quarterback Cody Green announces his transfer destination will be
Tulsa
, where he sees himself as a
better fit
in the offense.
2016:
Nearly
2,000 people
gather in Grand Island for the funeral of Sam Foltz.