This week in Husker history
The week of July 3-9, looking back in five-year intervals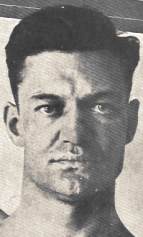 1931:
Former Husker football All-American
Lonnie Stiner
is named track coach at Oregon State. He would later serve as OSU's
football coach
for 16 seasons.
1941:
Football
tickets
go on sale for $10 for the full season, or $2.50 for single games. Meanwhile, former Husker
Bob Kahler
signs with the Green Bay Packers.
1951:
Cy Mason
, a linemen on coach Bummy Booth's teams of the early 1900s, dies at age 70.
1966:
Former Husker quarterback
Dennis Claridge
looks for a fresh start with the Atlanta Falcons.
1996:
Nebraska is the prohibitive favorite to
win the Big 12
in the conference's inaugural season.