This week in Husker history
The week of Jan. 4-10, looking back in five-year intervals
1910:
Nebraska athletic director R.G. Clapp says football must be
made safer
to save the game. |
Full story
1915:
Former Cornhusker
Fred Nielsen
is seen as a prime candidate for the coaching job at Catholic University. (He would get the job and coach there for two seasons, following stints at Maryland, George Washington and Georgetown.)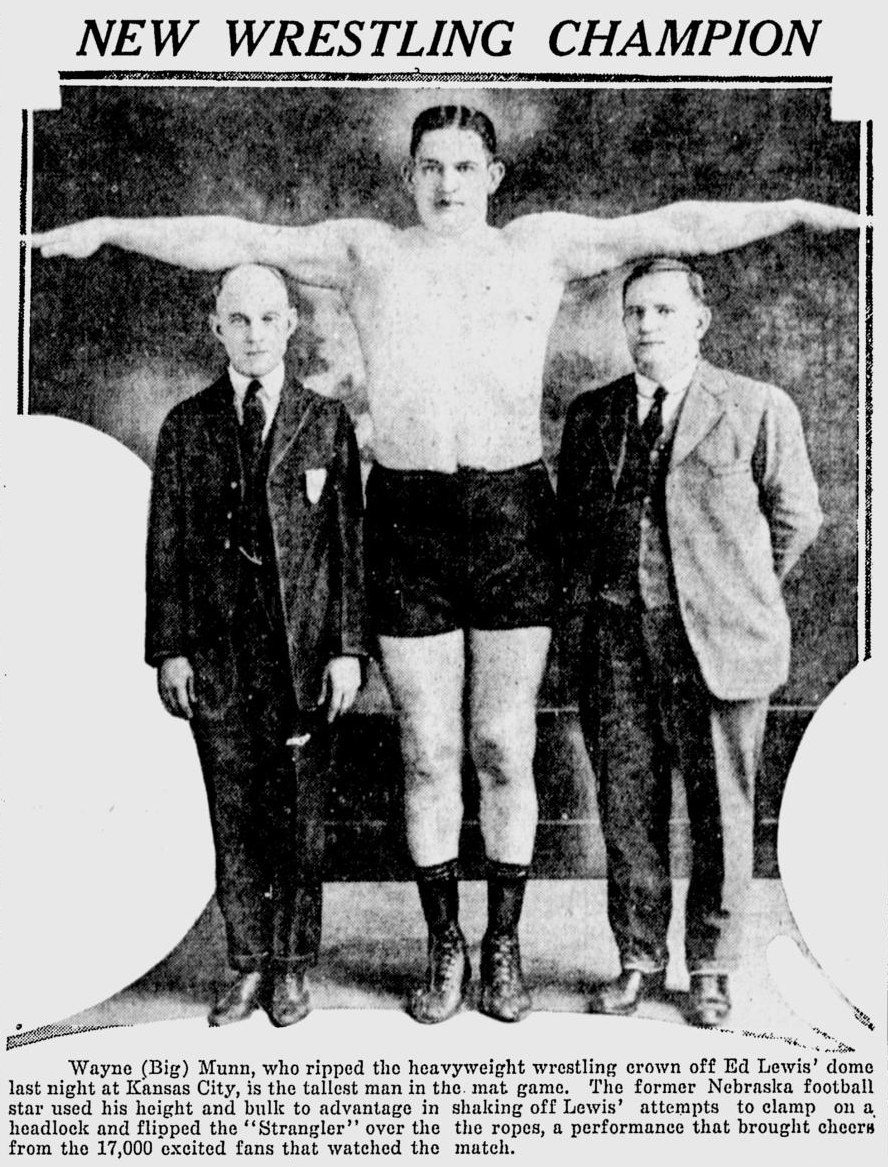 «
1925:
Former Nebraska lineman
Wayne "Big" Munn
becomes world champion in pro wrestling by beating Ed "Strangler" Lewis in Kansas City. Murmers that the
match was fixed
didn't take long to surface, and Munn is now regarded as the sport's first
"performer"
to win a championship belt.
Online World of Wrestling
says he was "the bridge from wrestling as sport to wrestling as entertain­ment." The bout was
banner material
in some newspapers and was featured in
Time magazine
. At Nebraska, Munn lettered at guard in
1917
and was the first of four Munn brothers to play for the Cornhuskers. The others were Monte ("
The Fighting Legislator
"), Wade and Glenn
2005:
Fabian Washington says
family concerns
were a big part of his decision to turn pro early.
2010:
Nebraska finishes 14th in the coaches' and AP polls, the Huskers' highest finish in
eight years
. Stats-wise, the Huskers finish
No. 1
in scoring defense and pass-efficiency defense.
2015:
Trev Alberts
is selected for enshrinement in the College Football Hall of Fame. Also, running back
Devine Ozigbo
flips his commitment from Iowa State to Nebraska.