This week in Husker history
The week of Aug. 21-27, looking back in five-year intervals
1901:
Fundraising
is under way to cover the expected $150 cost of conducting
fall camp
, which starts Sept. 1 near South Bend, Neb.
1926:
Cy Sherman
takes stock of the Cornhuskers' prospects and says "the Beargmen of '26 should be peddling a fancy line of gridiron goods."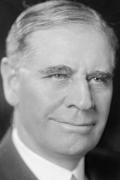 «
1936:
George Dern, the Nebraska football captain who became governor of Utah and the secretary of war in President Franklin D. Roosevelt's Cabinet, dies at age 63:
1
,
2
|
Background
1961:
Omaha Central's Gale Sayers is named the Nebraska Shrine Game's
outstanding back
, and every indication is that he'll enroll in September at Nebraska.
1971:
Coach Bob Devaney runs the team through the
first scrimmage
of fall camp.
1976:
Quarterback Vince Ferragamo and linebacker Clete Pillen are named
team captains
.
1996:
Nebraska is
riding high
in the preseason as the Huskers aim for their third consecutive national title.
2001:
Nebraska's ground game sputters against TCU's defense, but the Huskers grind out a
21-7 win
in the season opener.
2006:
Quarterback Sam Keller, a transfer from Arizona State,
joins the team
but must wait until 2007 to play.
* Wayback Machine link – may take several seconds to load

---