This week in Husker history
The week of April 1-7, looking back in five-year intervals
1902:
Nebraska wants to schedule a road game at
Iowa
for Nov. 15th but is rebuffed. The Cornhuskers would settle instead for Knox at home, and Iowa would host Washington University of St. Louis.

«
1907:
Fred K. Nielsen
, a halfback for the 1900 Cornhuskers, emerges as a top candidate for the coaching job at
George Washington University
. Nielsen would indeed
get the position
, his second of four college coaching stints. According to box scores from 1900, the Danish-born Nielsen started at right halfback for the Cornhuskers against
Tarkio
and played in two other games as a backup. He earned law degrees from NU and Georgetown, and after World War I he would become the U.S. State Department's chief legal officer.
1922:
Planning is under way for financing and constructing a
football stadium
to replace Nebraska Field.
1937:
In the year's first major outdoor track and field meet, Husker football All-American
Sam Francis
sets a Texas Relays record in the shot put and also wins the discus event.
1952:
Extra-point tries
are the difference as the Varsity edges the Alumni,
7-6
, in the spring game.
1957:
The Varsity sweats out another close one with the Alumni,
22-20
.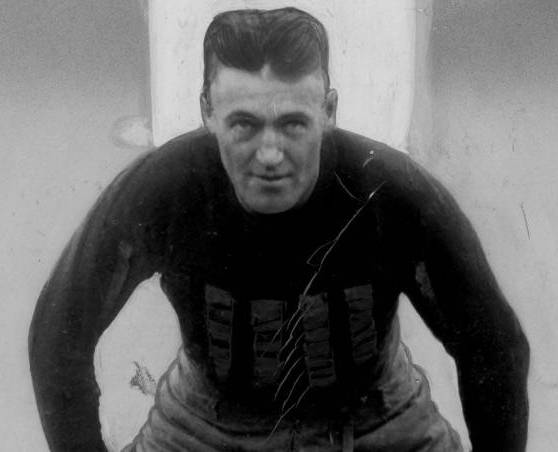 «
1967:
Five years and one day after the Hall of Fame announcement,
Guy Chamberlin
passes away at age 73 in Lincoln.
•
Also, Big Eight teams have
hopes
of ending Nebraska's four-year title run as spring practices begin across the conference.
1972:
Quarterback Terry Luck suffers a
knee injury
during the Huskers' first practice of spring. (He would sit out the 1972 season.)
1977:
Jim Pillen and Kerry Weinmaster move to the top of the
depth chart
at monster and middle guard.
1997:
Plans for an Aug. 23
Pigskin Classic
game in Lincoln fail to pan out. ABC-TV angled for Clemson at Nebraska, but neither school wanted that matchup. Maryland, Iowa, Boston College, Southern Cal, Arizona, Arizona State, Miami, Virginia and California all reportedly were approached as possible Husker opponents, to no avail. The game ultimately was played at a nearly half-empty Soldier Field, where Northwestern beat Oklahoma, 24-0.
2002:
There are
high hopes
about the future of an 18-year-old quarterback who is on campus after graduating from high school a semester early – Curt Dukes, of Stony Point, N.C. (Dukes would rise as high as
No. 2
on the depth chart but would never play a down for the Huskers, opting to transfer to
Duke University
.)
---