This week in Husker history
The week of June 19-25, looking back in five-year intervals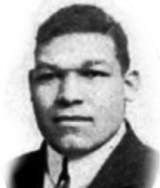 «
1916:
Former Husker Clinton Ross is called upon to enlist men for an African-American military unit to serve in the Mexican border campaign:
1
,
2
|
Background
1941:
Former Husker center Bob Burruss is quoted in a Colorado newspaper with some harsh remarks about college football, but
Cy Sherman
isn't buying it.
1961:
At 270 pounds, Nebraska lineman Ron McDole weighs in as the
heaviest player
in the East-West All-American Bowl.
1971:
Johnny Rodgers gets
two years' probation
for his role in a May 1970 gas station robbery. Meanwhile, Bob Devaney
downplays
the Huskers' chances for a second consecutive national title.
1986:
Big Eight football programs are feeling the effects of a
sluggish economy
.
1996:
Former Husker
Tommie Frazier
signs with Montreal of the Canadian Football League.
2006:
Athletic Director Steve Pederson announces a home-and-home series with
Tennessee
in 2016 and '17. (The dates would eventually be pushed back 10 years. )
2011:
In its first Big Ten season, Nebraska faces what is regarded as the league's
toughest overall schedule
, but that doesn't stop
Athlon
from putting the Huskers in its preseason
top 10
.