This week in Husker history
The week of Feb. 2-8, looking back in five-year intervals: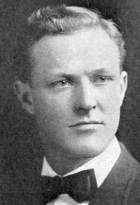 «
1909:
With coach William "King" Cole believed to be set to leave his post, Utah's
Joe Maddock
— a former teammate of Cole's at Michigan — is mentioned as a possible successor, but Maddock
shoots down
the speculation. (It would be seven weeks before Cole ended the suspense and agreed to return for a third season.)
1984:
Mike Rozier's comments on
financial help
he received at NU cause a stir.
1989:
QB
Steve Taylor
signs a contract with the CFL's Edmonton Eskimos.
2004:
Tom Osborne voices his
displeasure
* with the recent changes in the football program but says the Osborne name can stay on the north stadium athletic complex.
* Wayback Machine link – may take several seconds to load

---