This week in Husker history
It's a slow news month, and a glitch is messing up searches of Google's news archive. So we are breaking from convention and combining three weeks, May 11-31, as we look back in five-year intervals
1904:
Tennis, anyone? The football Cornhuskers occupy themselves with
other sports
, and "little thought is being directly placed on football."
1929:
Trailblazing Nebraska football star
George Flippin
dies at age 61 in Stromsburg, Neb.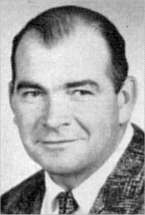 «
1989:
Former Nebraska running backs coach
Mike Corgan
, a mainstay on the Devaney and Osborne staffs and a central character in the lore surrounding the
Blackshirt
tradition, dies at age 70.
2004:
The question of whether
Houston Nutt
was technically offered the Nerbaska job resurfaces in court.
2009:
Former Duke basketball point guard
Greg Paulus
, hoping to play quarterback for one season, chooses Syracuse over Nebraska.
* Wayback Machine link – may take several seconds to load

---