This week in Husker history
The week of Dec. 21-27, looking back in five-year intervals:
1909:
After a 3-3-2 season, there's a movement to bring
John Westover
or another former player aboard as coach, but W.C. "King" Cole would ultimately
return for another season.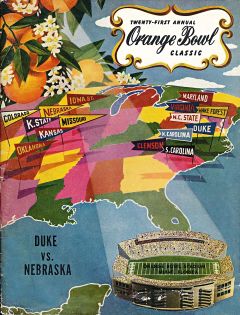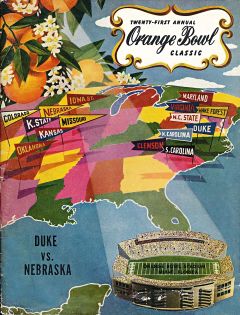 1964:
The Huskers wrap up
four days of workouts
in balmy Brownsville, Texas, and then fly to Dallas for their Cotton Bowl game against Arkansas.
1974:
The Huskers practice in
Tulane Stadium
for their game against Florida in the Sugar Bowl.
1979:
Nebraska looks to
bounce back
from its loss to Oklahoma as the team arrives in Dallas to face Houston in the Cotton Bowl.
1989:
Linebacker Mike Petko does some
growing up
after going down a path that saw him emulating Brian Bosworth.
1994:
Eight days before the Orange Bowl, quarterback
Tommie Frazier
takes full contact for the first time since early fall as the Huskers scrimmage in preparation for their high-stakes game against Miami. Who will start at QB, however, remains up in the air. More:
1
,
2
1999:
The Huskers practice in Scottsdale, Ariz., for their
Fiesta Bowl
game against Tennessee.
2004:
Accusations fly between
Nebraska and Houston
after a proposed Thursday night game to open the 2005 season falls through.
2009:
Ndamukong Suh becomes the
first defensive player
to be named AP College Football Player of the Year. Meanwhile, the Huskers arrive in
San Diego
for their Holiday Bowl game against Arizona.
2014:
Underdog Nebraska, coached by Barney Cotton, hangs tough with Southern Cal but comes up just short in a 45-42
Holiday Bowl loss
.