This week in Husker history
The week of Dec. 22-28, looking back in five-year intervals
1908:
The election of a
football captain
for the 1909 season goes into overtime. (Halfback Oren A. "Buck" Beltzer was the eventual pick.)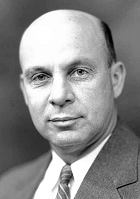 1933:
Nebraska's
Dana X. Bible
becomes president of the American Football Coaches' Association, and the group decides to investigate "unfair" firings of coaches.
1963:
With Bob Devaney signed to a fresh contract extension, the coach and his Huskers
arrive in Miami
for their Orange Bowl match against Auburn.
1968:
There's no bowl game for Nebraska, but Joe Armstrong, Dick Davis and coach Bob Devaney are winners in the
East-West Shrine game
in San Francisco.
1983:
The Huskers leave for Miami
two days early
because of cold weather in Nebraska.
1988:
Unlike five years earlier, Nebraska is
the underdog
as it prepares to face Miami in the Orange bowl.
1998:
Former Husker Irving Fryar announces his
retirement
from pro football – but he would change his mind and play two more seasons, with the Redskins.
2003:
Speculation about the
future
* of interim head coach Bo Pelini and the rest of the Husker staff follows the team to
San Antonio
.*
2008:
The Huskers
arrive in Orlando
* for their bowl game against Clemson, but Bo and Carl Pelini are in Youngstown, Ohio, after the death of their father, Anthony.
* Wayback Machine link – may take several seconds to load

---