This week in Husker history
The week of July 15-21, looking back in five-year intervals
1927:
Former Husker tackle
Lon Stiner
is named head baseball coach at Colorado. He would later become head football coach at Oregon State.
1937:
Former Husker
George Sauer
leaves the Green Bay Packers to become head coach at
New Hampshire
. (After New Hampshire's season, he would play in two late-1937 games for the Packers.)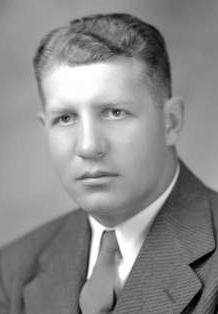 «
1942:
First-year head coach Glenn Presnell deals with wartime
roster uncertainties
10 weeks before the start of the season.
1972:
Bob Devaney, getting ready to coach the
College All Stars
in a game against the Super Bowl champion Dallas Cowboys, has a couple of familiar faces at quarterback.
1977:
Former Nebraska quarterback
Jerry Tagge
gets off to a good start in the CFL.
1987:
After concussions ended his football career in Canada, former Husker QB Turner Gill struggles with the transition to
baseball
.
1992:
Turner Gill
resigns as receivers coach at SMU to join the Huskers as quarterbacks coach.
2002:
Former Husker quarterback Eric Crouch, the 2001 Heisman Trophy winner, signs a three-year contract with the
St. Louis Rams
as a
wide receiver
.
2007:
Mike Rozier
, the Huskers' all-time leader in rushing yards, is enshrined in the College Football Hall of Fame. Also, Wide receiver Maurice Purify receives a
one-game suspension
after being sentenced to
probation
in connection with a June DUI arrest and a May bar fight.
2012:
A media poll pegs Nebraska for
third place
in the Big Ten Legends Division.