This week in Husker history
The week of July 15-21, looking back in five-year intervals
1927:
Former Husker tackle
Lon Stiner
is named head baseball coach at Colorado. He would later become head football coach at Oregon State.
1937:
Former Husker
George Sauer
leaves the Green Bay Packers to become head coach at
New Hampshire
at age 25. (After New Hampshire's season, he would play in two late-1937 games for the Packers.)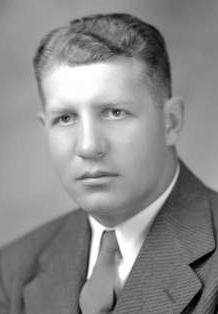 «
1942:
First-year head coach Glenn Presnell deals with wartime
roster uncertainties
10 weeks before the start of the season.
1962:
Former Husker guard
Dr. Robert S. Taylor
, one of the earliest black players for Nebraska, is honored for his 50 years as a practicing physician.
1967:
A preseason
media poll
pegs Nebraska as a narrow favorite to win the Big Eight.
1972:
Bob Devaney, getting ready to coach the
College All Stars
in a game against the Super Bowl champion Dallas Cowboys, has a couple of familiar faces at quarterback.
1982:
The days of competing radio broadcasts of Husker football games are near an end as Omaha station KFAB wins the bidding for
exclusive rights
beginning in 1983-84. That means there will be no more play-by-plays from Lincoln's KLIN and KFOR and Omaha's WOW.