This week in Husker history
The week of Aug. 14-20, looking back in five-year intervals
1901:
Plans are made to start two weeks of
training camp
on Sept. 1 near South Bend, Neb.
1906:
Chancellor E. Benjamin Andrews vows a
"closer watch"
on football players, saying some members of last year's team had "ceased studying" and spent their evenings "playing poker and drinking."
1921:
Former Nebraska halfback Owen Frank is hired as
first assistant
to coach Fred Dawson.
1941:
Bob Russell
gets set for his final season as Nebraska football's radio play-by-play man. Lyell Bremser, his assistant in the booth, would take over in 1942.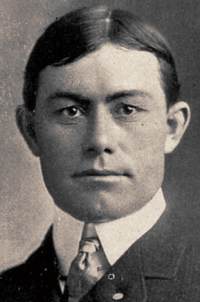 1951:
Thanks to a football profit of over $190,000, the Athletic Department registers a net gain of more than
$74,000
for the recently concluded fiscal year. Meanwhile, 54 players are invited to participate in
fall camp
at Curtis, Neb., starting Aug. 30
1971:
A three-way race for the top quarterback spot is shaping up as the team reports for
fall camp
.
1981:
Tom Osborne says the 1981
defense
might be even better than the previous year's No. 3-ranked unit.
1996:
Tom Osborne confirms the departure of three scholarship players and reluctantly addresses the program's
image issues
.
---