This week in Husker history
The week of Aug. 26-Sept. 1, looking back in five-year intervals: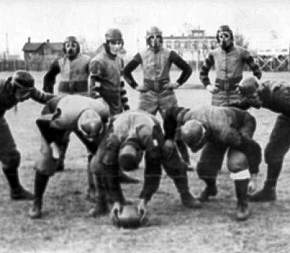 Courtesy of NU Athletic Dept. 
«
1902:
In a column that accuses Walter Camp of East Coast favoritism, Nebraska is cited as a Western team that's
making strides
.
1927:
NYU hopes to avenge its
only loss
of 1926, a 15-7 setback in Lincoln. (The Cornhuskers would win the 1927 game as well, 27-18.)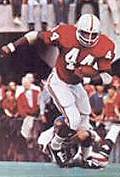 «
1972:
Fullback
Bill Olds
has a story to tell about his summer job as a Lincoln cop.
1977:
Gearing up for his first NFL season after playing four years in Canada,
Johnny Rodgers
puts on a dazzling performance for San Diego in a preseason game against the Los Angeles Rams.
1982:
The Huskers are
fourth
in the AP preseason poll
1987:
The
NU-Oklahoma game
is still months away, but it already seems to have national-title implications. (The teams would indeed be unbeaten and ranked No. 1 and 2 going into the Nov. 21 game, but Miami would finish atop the polls.)
2002:
The redesigned Husker football jerseys generate
brisk sales
.*
2007:
One year makes a huge difference for Brett Byford as he has risen from reserve to
co-captain
* Wayback Machine link – may take several seconds to load