This week in Husker history
The week of March 1-7, looking back in five-year intervals:
1910:
Nebraska's athletic board decides to look for a
single coach
for football, basketball and baseball. (Full story
here
.) Also, the trip to England for trainer Jack Best
is a go
after sufficient funds are raised.
1920:
Nebraska asks to be
readmitted
to the Missouri Valley Conference.
1925:
First-year coach Ernest Bearg starts evaluating the talent on hand as the team goes through its first
scrimmages
of spring.
1930:
Coach Dana X. Bible gets
spring drills
under way and plans a series of Saturday intrasquad games that will be open to the public.
1940:
Spring drills
begin for Biff Jones' Cornhuskers in favorable weather.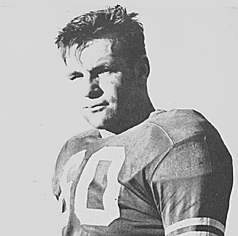 «
1950:
Tom Novak's
number 60
is retired. Also, the Huskers' first
outside drills
of spring practice draw a crowd of about 500 spectators.
1960:
Bill Jennings says players will be allowed to pursue
different positions
during spring drills.
1985:
Former Husker
Bruce Mathison
appears set to become the top backup to QB Dan Fouts with the San Diego Chargers. (The job would go to Tom Herrmann, but Mathison would become the starter at Buffalo.)
2000:
Frank Solich assesses the holes he must fill on defense (
1
,
2
*) and says
Eric Crouch
* will see light duty in
spring drills.
2010:
In a comment that would prove to be foreshadowing, Tom Osborne says Nebraska will be
proactive
* regarding conference realignment and isn't planning "to get left at the gate." (It would be two more months before conjecture about Nebraska joining the Big Ten started heating up.)
* Wayback Machine link – may take several seconds to load

---