This week in Husker history
The week of June 24-30, looking back in five-year intervals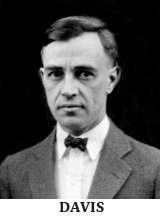 «
1922:
Architects Ellery Davis and John Latenser work on plans for Memorial Stadium, with construction scheduled to start after the 1922 football season. Both men
donated their services
. | Lincoln Journal:
1
-
2
| Daily Nebraskan:
1
,
2
1942:
Former player
Alonzo Yont
pays a visit to Lincoln and recalls details of the
1893 Iowa game
, played in a blizzard in Omaha.
1947:
Husker tackle
Mike DiBiase
, working for the Lincoln Police Department during the summer, prevents a car-train crash in the middle of the night.
1957:
The
Touchdown Club
is formed to raise money for additional scholarships in multiple sports.
1977:
Linebacker Jim Wightman grapples with an
image problem
because of legal troubles stemming from an assault charge.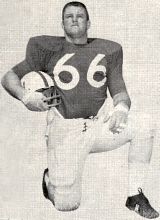 1997:
The Sporting News' preseason yearbook ranks a Big 12 team No. 1 in the nation, but it's
Colorado
, not eventual champ Nebraska. The Huskers are pegged at No. 9, and TSN's Mike Huguenin explains the reasoning to the Denver Post: "Nebraska has basically a two-team schedule, at Washington and at Colorado, and we think both of those teams will beat Nebraska." Also: "We don't like Scott Frost as a quarterback. ... He's not of Tommie Frazier's caliber." |
1997 results
2017:
A "strong group" of seniors has defensive coordinator
Bob Diaco
excited.