Spring games: Busting a myth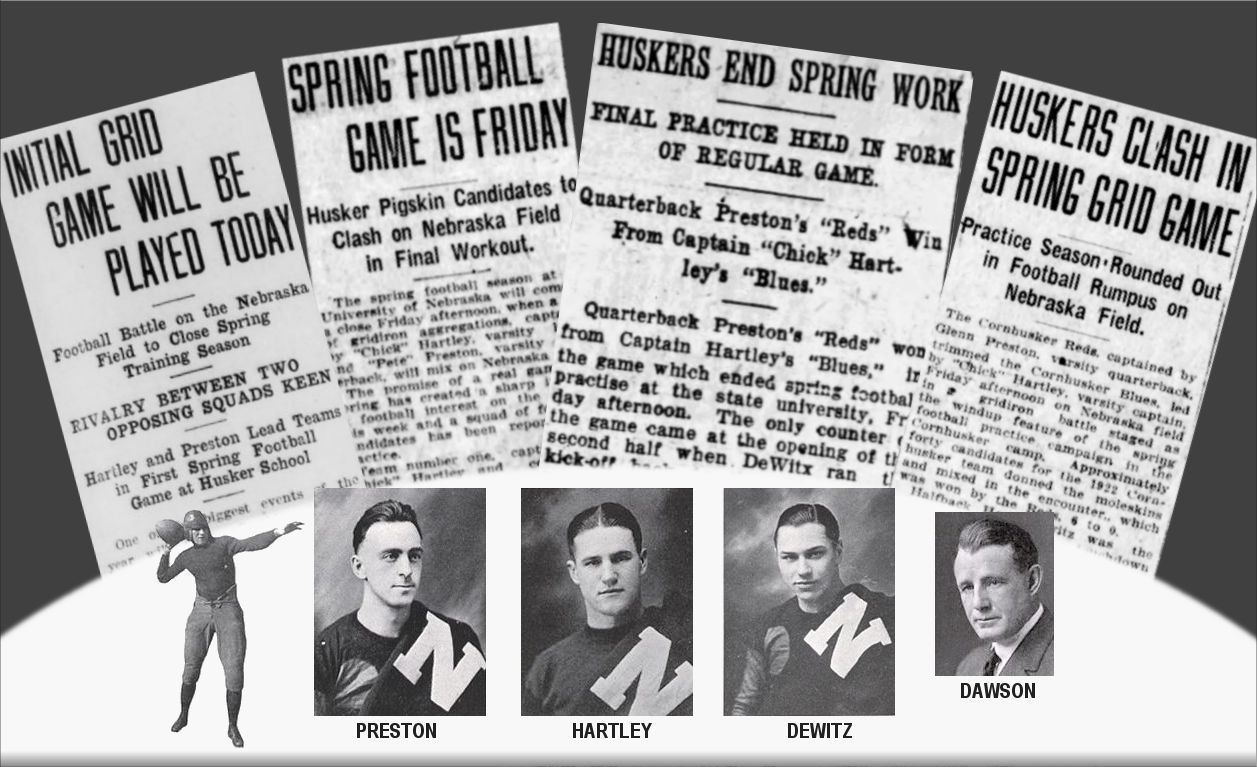 Yes, Virginia, there were Nebraska football spring games before 1950. Long before.
The university's official records list the 1950 Varsity-Alumni showdown as the first spring game. But the truth is that Husker spring games were being played before those midcentury Varsity men were born.
As far back as the early 1920s, spring practices ended with an intra-squad game that fans could attend. Sometimes it was the Reds vs. the Blues. Sometimes it was the Yales vs. the Harvards or Army vs. Navy. Sometimes there was no game at all, depending on the coach's druthers, wartime constraints or fickle weather.
The earliest spring game HuskerMax has been able to find was in 1922, when Fred Dawson was starting his second season as head coach. In hyperbolic fashion, the Daily Nebraskan previewed it as a "battle royal" and "one of the biggest events of the year." Of interest to Husker historians is that the headline called it the "first spring football game" at Nebraska — but that point was never revisited in the article. (We do know a planned 1915 game didn't pan out, and this 1906 game was a different creature.)
On that Friday afternoon in 1922, halfback Herb Dewitz came through with the game's biggest play as the Reds beat the Blues, 6-0, on old Nebraska Field. Go here for more details of the contest, which all available evidence suggests was the first Husker football spring game — a full generation before that 1950 Varsity-Alumni fray.
The Lost Spring Games: 1920s • 1930s • 1940s