Columbia Missourian, March 6, 1920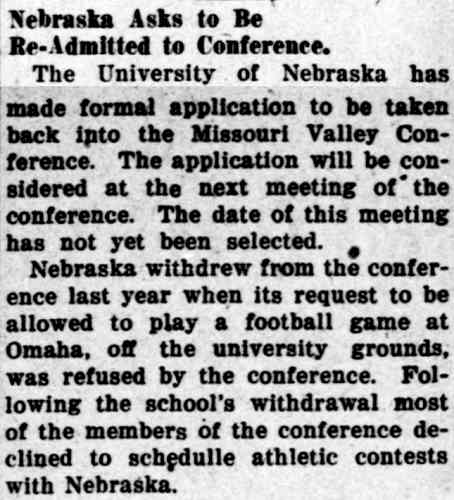 Nebraska Asks to Be Be-Admltted to Conference.

The University of Nebraska has made formal application to be taken back into the Missouri Valley Conference. The application will be considered at the next meeting of the conference. The date of this meeting has not yet been selected.

Nebraska withdrew from the conference last year when its request to be allowed to play a football game at Omaha, off the university grounds, was refused by the conference. Following the school's withdrawal most of the members of the conference declined to schedulle athletic contests with Nebraska.