Pernell: Recapping the Early Signing Period
Overview:
By 10 a.m. on Wednesday, the first day of the early signing period, all 19 of Nebraska's High School commitments had signed and faxed their National Letters of Intent. At least a dozen of those signees will enroll early and be in Lincoln in January. The class is currently ranked No. 25 nationally, according to the 247Sports Composite Rankings. That number will shift a few spots come February as teams add players during the traditional signing period. Nebraska will likely be one of those teams. During his signing day press conference, Frost told reporters "I do expect to add one, maybe more by February."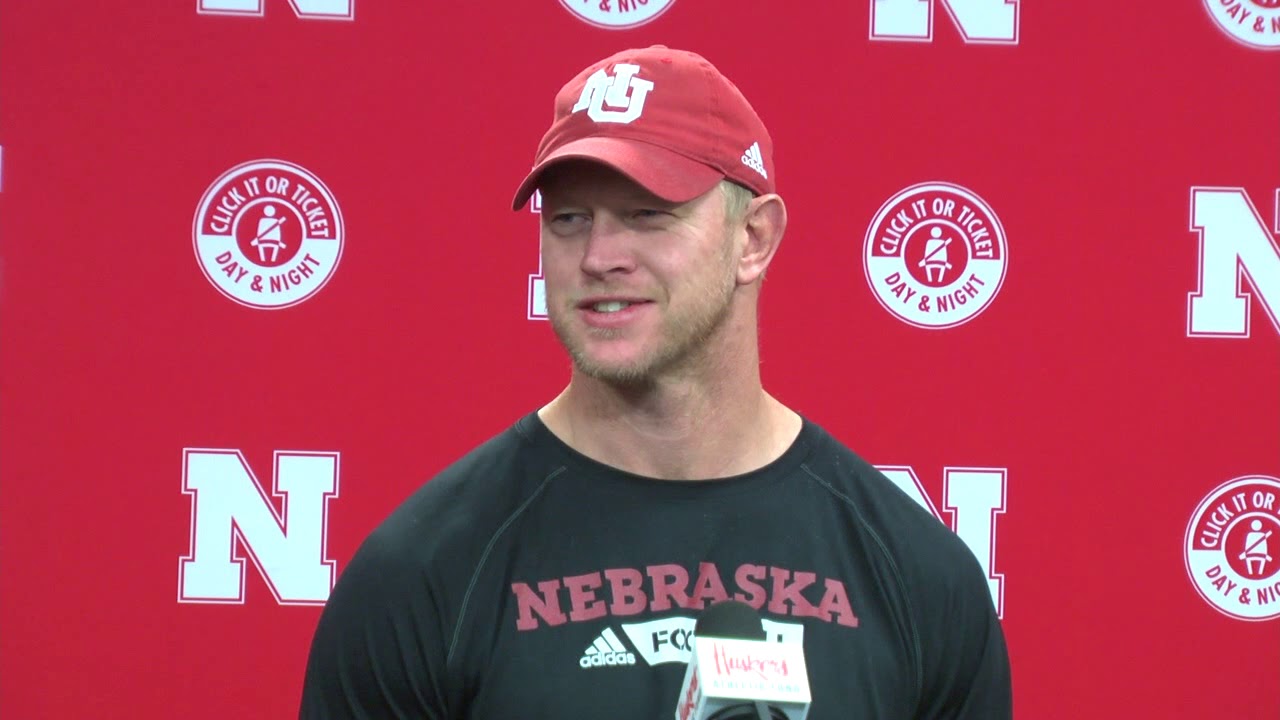 The Huskers have also already tapped into the transfer market. In January, they'll welcome former Northern Iowa inside linebacker Chris Kolarevic. As a grad transfer, Kolarevic will be available immediately and have two seasons of eligibility remaining. In 16 career games for the Panthers, Kolarevic registered 144 tackles, 9.5 tackles for loss, three sacks and an interception. He earned All-Conference Second Team honors in 2019, despite missing a portion of the season. The staff expects him to be an immediate contributor on the inside.
Nebraska can take a maximum of 25 players in the 2021 cycle. That number is not effected by any offseason attrition, so between now and the beginning of the 2021 season, they have five available spots. The staff will likely keep a couple spots open beyond February that they can fill this spring or summer through the transfer portal or the junior college ranks.
What Went Right:
Nebraska's vertical passing game has been nonexistent this season. While plenty of blame can be placed on the quarterbacks, snap issues and protection breakdowns, it goes without saying that this team needs help from the wide receiver and tight end positions, badly.
It's no secret that the wide receiver room is in a state of rebuild. Nebraska has been attempting to get that position where they want it for several years now. Frost signed 14 receivers in his first three classes. Wan'Dale Robinson has been about as good as advertised. How'd those other guys fair? I'm glad you asked. Dominick Watt (2018) never made it to campus. Andre Hunt (2018) was dismissed from the team. Miles Jones (2018), Jaron Woodyard (2018), Darien Chase (2019) and Marcus Fleming (2020) played sparingly and subsequently transferred. Mike Williams (2018) only had 17 career receptions before graduating after last season. Jamie Nance (2019), Demariyon Houston (2019) and Omar Manning (2020) have been on a milk carton since arriving on campus. William Nixon (2020) tore the ACL in his left knee in July and missed this season. Alante Brown (2020) has shown flashes, but has seen his playing time dwindle as the season has worn on. Omaha's Zavier Betts (2020) has seen a steady increase in playing time throughout the season and made his first career start against Iowa. He could be a future star.
Needless to say, the staff needed another influx of talent at the position with the 2021 class. Along with that, they needed to address a top-heavy tight end room. They appear to have taken a big step towards replenishing those positions with six newcomers. At receiver, they added 6-foot-4, 195-pound Latrell Neville out of Fresno, Texas; Kamonte Grimes (6-3, 200) from Naples, Florida; and Shawn Hardy II (6-3, 190) out of Kingsland, Georgia. You have to love the physical and athletic profile of that trio. These were all highly recruited players from recruiting hotbeds. Each of them will be given an opportunity to come in and earn a place in the rotation.
Nebraska killed it at tight end, signing arguably the best class for that position group in the country. It's headlined by the top-ranked tight end in the country, Council Bluff's Thomas Fidone. The 6-foot-5, 220-pound Fidone grew up a Husker fan, which ultimately helped Frost beat out teams like LSU, Iowa, Michigan and Penn State for his signature. He will play early and often as a freshman. Nebraska added two in-state kids to round out the position; Norris High School standout James Carnie (6-5, 220) and Creighton Prep's AJ Rollins (6-6, 230).
What Went Wrong:
Linebacker was a major area of need when Frost took over the Huskers. Almost immediately, the program suffered a steady stream of transfers at the position including Avery Roberts, Guy Thomas, Quayshon Alexander, Pernell Jefferson, Willie Hampton and Andrew Ward. Much like the wide receiver position, the staff has made a concerted effort with each recruiting class to try and bolster a linebacker group that's in need of depth and an upgrade in athleticism.
Heading into the 2021 class, the staff wanted to add 2-3 inside linebackers as well as 2-3 outside linebackers. Well, they only ended up with three: Randolph Kpai (6-3, 185) out of Sioux Falls, South Dakota; Mikai Gbayor (6-2, 220) from of Irvington, New Jersey; and eight-man football standout Seth Malcom (6-3, 205) from nearby Tabor, Iowa. All three were recruited with the intention of playing on the inside, at least initially. Kpai and Malcom have the versatility to play inside or outside, so that gives the team some flexibility. I really like Kpai and Gbayor. The two of them could be key contributors in a few years, but Nebraska definitely missed on their target number and that's a concern.
No matter how this class turns out, striking out at outside linebacker will be something you can look back and shake your head over. Nebraska has been trying to add playmakers on the outside for years. They've been looking for a consistent pass rush threat ever since Randy Gregory played his last game for the Huskers in 2014. In a 3-4 defense, that threat comes from the outside linebacker spot. Frost failed to bring anyone in who has the potential to fill that void in this class.
What's disappointing is Nebraska actually laid the groundwork early for a potential blockbuster haul. Back in 2018, the staff offered a group of regional four-star guys and hosted all of them multiple times over the ensuing two years. Each of them visited for home games and for various junior day events on campus. Yet, one by one, Ethan Downs (Weatherford, OK – Oklahoma), Travion Ford (St. Louis, MO – Missouri) and TJ Bollers (Tiffin, IA – Wisconsin) committed and signed elsewhere.
Even with that setback, back in mid-July, it appeared the Huskers would still end up with a trio of kids in this class that would help transform the outside linebacker position. At that point, the team had commitments from Patrick Payton and Will Schweitzer, and were the prohibitive favorites to land Christian Burkhalter. Instead, one by one, those pieces fell apart. First, Burkhalter dropped off the board when he committed to Oregon two weeks after receiving an offer in late July – he ended up signing with UCLA. Then Schweitzer, who had been committed since June, flipped to Notre Dame in mid-August after receiving an offer from his "dream" school. The coup de grâce came on December 5, when Payton decommitted and ended up signing with Florida State. Any way you slice it, Nebraska whiffed big-time.
What's Ahead:
Frost and his staff will spend the next six weeks trying to close out on three targets who have been at the top of their board for most of this recruiting cycle. Four-star linebacker Wynden Ho'ohuli has the versatility to play inside or outside, but is probably better suited in the middle. The Huskers are in good position to land the top rated player in Hawaii when he announces his decision on January 2. Washington and Kansas State are also both heavily involved. Ho'ohuli planned on making his decision public during the All-American Bowl, but that game was cancelled in October as a result of the ongoing coronavirus pandemic. Instead, he'll announce from his home in Mililani.
Tony Tuioti, whose the lead recruiter for Ho'ohuli, is also trying to close out on Las Vegas (NV) Desert Pines High School defensive lineman Tiaoalii Savea. The four-star had been rumored to be a silent commitment to the Huskers since September. But as signing day approached, Pac-12 schools USC and UCLA doubled their efforts in an attempt to sway Savea into staying closer to home. If not for COVID-19 throwing a monkey wrench in things, Savea almost certainly would have signed with Nebraska this past week. Instead, Tuioti and the Huskers will likely need to beat out the Bruins in February.
The staff would like a third defensive lineman in this class. I'll be interested to see if they circle back on a couple of their backup targets if they lose out on Savea. Josh Simmons out of Helix High School in La Mesa, California, and Zhen-Keith Sotelo from Kapolei High School in Hawaii, bypassed signing this past week. The two of them have been high on the Huskers but were the odd men out when the staff thought they were going to sign a class of Jailen Weaver, Ru'Quan Buckley and Tiaoalii Savea. I think Simmons would be worth the pivot if Savea decides to play in the Pac-12. I could also see the staff standing pat with Weaver and Buckley and carrying the scholarship into the offseason.
The cherry on top of this class could end up being local cornerback Avante Dickerson. The four-star out of Omaha Westside committed to Minnesota in mid-April, but the Huskers never stopped recruiting him. The staff has maintained contact with Dickerson since they first began recruiting him over two years ago. Frost has assured him he has a spot in this class if he wants it. His high school teammate, Koby Bretz – along with Thomas Fidone, have been doing a lot of peer recruiting as well. Dickerson is still committed to Minnesota, but the Huskers feel good about flipping him by February.
If Nebraska can close out with these three and take two scholarships with them into the offseason, they'll consider that a huge success. Frost will undoubtedly be scouring the transfer portal for defensive backs and outside linebackers. They will also keep their eye on wide receivers and running backs.
2021 analyses
Prior to contributing to HuskerMax, Jeremy Pernell co-founded the all-football website N2FL.com. From 2002-2014, he served as the editor in chief of the college football portion of the website which focused heavily on talent evaluation, which included NCAA recruiting and the NFL Draft. He has analyzed and covered the NCAA and NFL for 25 years. You can email him at jgpernell@comcast.net.
---
---
---
---