This week in Husker history
The week of Aug. 26-Sept. 1, looking back in five-year intervals: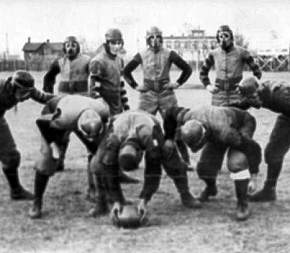 Courtesy of NU Athletic Dept. 
«
1902:
In a column that accuses Walter Camp of East Coast favoritism, Nebraska is cited as a Western team that's
making strides
.
1927:
NYU hopes to avenge its
only loss
of 1926, a 15-7 setback in Lincoln. (The Cornhuskers would win the 1927 game as well, 27-18.)
1967:
Husker radio play-by-play man
Bob Zenner
dies of leukemia at age 36. Also, as Nebraska seeks to become
lighter and faster
after the Huskers' lopsided Sugar Bowl loss to Alabama, Big Eight sportswriters expect NU's conference
championship streak
to end.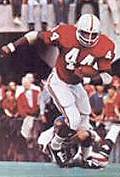 «
1972:
Fullback
Bill Olds
has a story to tell about his summer job as a Lincoln cop.
1977:
Gearing up for his first NFL season after playing four years in Canada,
Johnny Rodgers
puts on a dazzling performance for San Diego in a preseason game against the Los Angeles Rams.
1982:
The Huskers are
fourth
in the AP preseason poll
1987:
The
NU-Oklahoma game
is still months away, but it already seems to have national-title implications. (The teams would indeed be unbeaten and ranked No. 1 and 2 going into the Nov. 21 game, but Miami would finish atop the polls.)
2002:
The redesigned Husker football jerseys generate
brisk sales
.*
2007:
One year makes a huge difference for Brett Byford as he has risen from reserve to
co-captain
* Wayback Machine link – may take several seconds to load