1970 Day by Day: Sept. 8

Sept. 8: Tagge's status brightens QB picture
.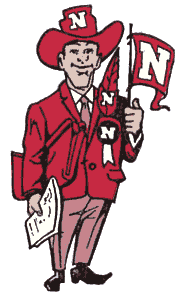 The quarterback situation remained worrisome after Tuesday's practice, but there was hope that Jerry Tagge could answer the bell Saturday against Wake Forest.
"We got a full day of practice from Tagge, but Van looks more doubtful than ever," coach Bob Devaney said.
A leg bruised continued to slow Tagge. As for Van Brownson, a sore elbow allowed just a few short lobs on the sideline.
Sophomore Bob Jones was prepping for a possible start in case both veterans were unavailable Saturday, his 20th birthday. Sophomore Steve Runty also was being readied for possible duty.
Meanwhile, defensive ends John Adkins and Willie Harper donned black practice jerseys and moved up to the No. 1 defense, as did tackle Larry Jacobson. The promotions were not considered permanent, as several starting jobs on both sides of the ball were believed to remain up for grabs.
---
SAVED SEARCHES
https://www.newspapers.com/search/#query=devaney&ymd=1970-09-09&p_place=NE
https://www.genealogybank.com/explore/newspapers/all/usa/nebraska?fname=devaney&lname=&fullname=&rgfromDate=&rgtoDate=&formDate=09%2F09%2F1970&formDateFlex=exact&dateType=date&kwinc=&kwexc=
CAN DROP INVISIBLE TEXT HERE
---