1970 Day by Day: Sept. 6

Sept. 6: Huskers 9th in preseason poll
.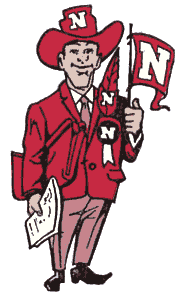 The Huskers learned they would start the season with a No. 9 national ranking as the Associated Press released its preseason Top Twenty poll Sunday.
Ohio State and Texas claimed the top two spots, just ahead of No. 3 Southern Cal, Nebraska's second opponent.
The other ranked teams on the Huskers' schedule were Missouri at No. 11, Kansas State at No. 14 and Oklahoma tied for 20th. Also receiving votes were Colorado, Kansas and Minnesota. (Nebraska's eventual bowl opponent, Louisiana State, was No. 12 and received a first-place vote.)
Nebraska's ranking by the AP's panel of sportswriters and broadcasters was a slight improvement over the Huskers' No. 11 finish in the final 1969 poll.
There were no preseason or postseason coaches' polls during this era.
After Saturday's full scrimmage, the team evidently had the day off, as there was no mention of a Sunday workout in the Omaha and Lincoln newspapers. The opener against Wake Forest was six days away.
---
SAVED SEARCHES
https://www.newspapers.com/search/#query=devaney&ymd=1970-09-07&p_place=NE
https://www.genealogybank.com/explore/newspapers/all/usa/nebraska?fname=devaney&lname=&fullname=&rgfromDate=&rgtoDate=&formDate=09%2F07%2F1970&formDateFlex=exact&dateType=date&kwinc=&kwexc=
CAN DROP INVISIBLE TEXT HERE
---
---
---