1970 Day by Day: Sept. 5

Sept. 5: Scrimmage fails to satisfy Devaney
.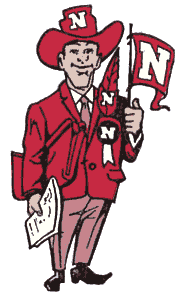 The heavy work of fall camp ended as the Huskers played a game-like scrimmage Saturday in front of about 2,000 fans.
The Red team, with the top offensive and defensive units, dominated the Whites, 47-3. Coach Bob Devaney wasn't impressed, however, saying consistency was lacking with a week to go before the opener against Wake Forest
Quarterback Van Brownson sat out because of a sore elbow, and Jerry Tagge was done for the day after bruising a thigh in the second quarter. That left sophomore Bob Jones to direct the No. 1 offense.
The Whites' only score came on a 52-yard field goal in the third quarter by Paul Rogers, on loan from the Reds. But the reserves also mounted a 66-yard drive to the Reds' 1-yard line, which Devaney found troubling.
Thanks to fumble recoveries, the Reds had to drive just 24 and 15 yards for their first two touchdowns. They marched 68 and 77 yards for their next two, however, and Jones engineered a 91-yard TD drive in the second half.
Sophomore Johnny Rodgers returned a punt 49 yards to the Whites' 11 in the second half to set up the Reds' third short-field score of the day.
Early in the second half, four interceptions occurred in a span of seven plays. Devaney said afterward that "maybe we're trying to do too many things." He said the Huskers would now "just work on what we plan to use against Wake Forest."
Only non-contact work was scheduled for the coming week in an attempt to improve the injury situation. Center Doug Jamail returned to action Saturday, playing on a badly sprained ankle.
---