1970 Day by Day: Oct. 7

Oct. 7: Huskers' flu bug clears up
.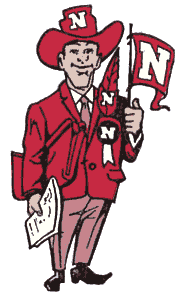 The Huskers practiced in rainy weather Wednesday with all hands on deck.
"Everyone seems to have snapped back" from the intestinal bug that hit several players Monday and Tuesday, coach Bob Devaney said.
It was revealed that Doug Dumler dislocated two fingers in his right hand Tuesday, but that wasn't expected to keep the sophomore center from starting Saturday against Missouri.
Although oddsmakers listed the Huskers as 10-point favorites at home, the two Associated Press prognosticators were split. Herschel Nissenson picked Nebraska to win, and Will Grimsley predicted a 23-20 Mizzou victory.
Devaney noted that the Huskers couldn't afford to lose track of Mel Gray, even though the speedy Missouri receiver's numbers were down from the previous year. "If they can get the ball to him," Devaney said, "he can run with it."
---
SAVED SEARCHES
https://www.newspapers.com/search/#query=devaney&ymd=1970-10-08&p_place=NE
https://www.genealogybank.com/explore/newspapers/all/usa/nebraska?fname=devaney&lname=&fullname=&rgfromDate=&rgtoDate=&formDate=10%2F08%2F1970&formDateFlex=exact&dateType=date&kwinc=&kwexc=
CAN DROP INVISIBLE TEXT HERE