1970 Day by Day: Oct. 25

Oct. 25: Huskers tops in 5 of 8 categories
.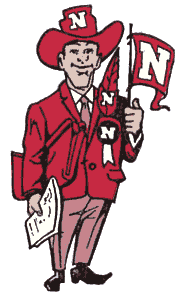 The Cornhuskers vaulted to the top of the Big Eight charts in rushing offense and scoring offense after the rout of Oklahoma State, but the Cowboys' second-half spree against Husker reserves knocked Nebraska from the No. 1 spot in total defense.
Nebraska retained its league lead in three other major categories: total offense, rushing defense and scoring defense.
A televised game at Colorado was next. The Buffaloes were near the top in several categories despite their 3-3 record.
Nebraska senior I-back Joe Orduna was closing in on the No. 2 spot on Nebraska career rushing chart. His 1,670-yard total was 66 behind Harry Wilson, but Bobby Reynolds' record of 2,196 yards appeared safe for at least another year.
---
SAVED SEARCHES
https://www.newspapers.com/search/#query=devaney&ymd=1970-10-26&p_place=NE
https://www.genealogybank.com/explore/newspapers/all/usa/nebraska?fname=devaney&lname=&fullname=&rgfromDate=&rgtoDate=&formDate=10%2F26%2F1970&formDateFlex=exact&dateType=date&kwinc=&kwexc=
CAN DROP INVISIBLE TEXT HERE