1970 Day by Day: Oct. 23

Oct. 23: Defensive battle? Maybe not this time
.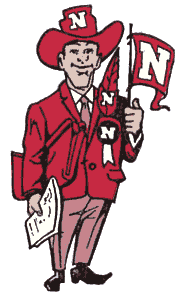 Scouts from at least four postseason bowls — Orange, Cotton, Sugar and Gator — had been granted press box credentials by Friday for the next day's game pitting Nebraska against Oklahoma State.
Even with the Huskers favored by 21 points on Band Day in Lincoln, the newspapers' final pregame wrap-ups were peppered with reminders that the Cowboys always played Nebraska tough.
The Lincoln Journal's Don Forsythe, however, also noted that both teams were packed with offensive fire power this season. "It could be that Saturday's game will depart from the traditional low-scoring defensive battles which have characterized the series," he wrote.
OSU had an extra week to prepare for the Huskers and were reported to be using computer analysis to determine opponent tendencies.
---
SAVED SEARCHES
https://www.newspapers.com/search/#query=devaney&ymd=1970-10-24&p_place=NE
https://www.genealogybank.com/explore/newspapers/all/usa/nebraska?fname=devaney&lname=&fullname=&rgfromDate=&rgtoDate=&formDate=10%2F24%2F1970&formDateFlex=exact&dateType=date&kwinc=&kwexc=
CAN DROP INVISIBLE TEXT HERE