1970 Day by Day: Oct. 14

Oct. 14: Blahak, Morock return to practice
.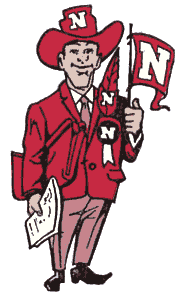 A pair of Blackshirts, cornerback Joe Blahak and monster Dave Morock, returned to practice Wednesday as the Huskers continued preparations for their game at Kansas.
Coach Bob Devaney wasn't happy about dealing with the Big Eight's 47-man limit on traveling squads, calling the limit "false economy." It helped matters that the Huskers' punter and placekicker were backups at other positions.
Devaney said the Jayhawks' speed on offense was a concern. Kansas, he said, had at least four players who were faster than any of the Huskers.
Herschel Nissenson and Will Grimsley of the Associated Press picked Nebraska to win, although Nissenson said Kansas could pull off an upset. Grimsley predicted a 33-14 Husker victory.
---
SAVED SEARCHES
https://www.newspapers.com/search/#query=devaney&ymd=1970-10-15&p_place=NE
https://www.genealogybank.com/explore/newspapers/all/usa/nebraska?fname=devaney&lname=&fullname=&rgfromDate=&rgtoDate=&formDate=10%2F15%2F1970&formDateFlex=exact&dateType=date&kwinc=&kwexc=
CAN DROP INVISIBLE TEXT HERE