1970 Day by Day: Nov. 9

Nov. 9: Knee injury ends Pabis' season
.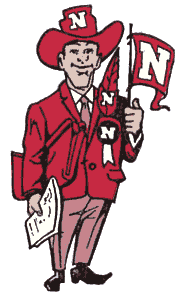 Coach Bob Devaney said Monday that No. 2 middle guard Bob Pabis would have knee surgery and miss the remainder of the season.
The injury to Pabis, backup to Ed Periard, happened during Saturday's win at Iowa State.
Quarterback Van Brownson wasn't throwing during Monday's practice due to his ailing elbow, and his status for the Kansas State game was uncertain. His only action against Iowa State was as a holder on placekicks.
In Manhattan, KSU coach Vince Gibson wondered aloud whether his Wildcats would get a fair shake from Big Eight officials Saturday in Lincoln. The conference, he reasoned, didn't want bowl-ineligible KSU to spoil the Huskers' quest for a top-tier bowl berth.
With Nebraska 5-0 in the Big Eight and KSU 5-1, the winner would clinch at least a tie for the conference title.
It seemed more and more likely, meanwhile, that Notre Dame would opt for the Cotton Bowl. As things now stood, that would create a potential No. 1-vs.-No. 2 matchup with Texas that would essentially snuff out Nebraska's hopes of playing for the mythical national championship on Jan. 1.
---
SAVED SEARCHES
https://www.newspapers.com/search/#query=devaney&ymd=1970-11-10&p_place=NE
https://www.genealogybank.com/explore/newspapers/all/usa/nebraska?fname=devaney&lname=&fullname=&rgfromDate=&rgtoDate=&formDate=11%2F10%2F1970&formDateFlex=exact&dateType=date&kwinc=&kwexc=
CAN DROP INVISIBLE TEXT HERE
---
---
---