1970 Day by Day: Nov. 12

Nov. 12: Brownson practices with No. 1 offense
.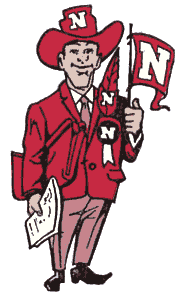 Quarterback Van Brownson worked with No. 1 offense Thursday after Jerry Tagge had done so Monday through Wednesday, but there was no official word on who would start against Kansas State.
Coach Bob Devaney said the Huskers and Wildcats relied on similar defensive schemes. The results were similar, too: Kansas State was No. 1 and Nebraska was No. 2 in the conference in both total defense and scoring defense.
"They use an odd-man line just like we do while most teams today have gone to even-man fronts," Devaney noted. He said the Huskers' offensive line was well prepared for the Wildcats' blitzes.
In Manhattan, it was announced that linebacker and defensive captain Oscar Gibson would miss the game. His status had been doubtful all week because of a knee injury.
With Nebraska able to receive bowl invitations after 6 p.m. Saturday — a week earlier than most of the top teams — it was anything but clear how the postseason picture might play out. Any attempt at a No. 1-vs.-No. 2 bowl pairing was a roll of the dice because of possible upsets in regular-season games yet to be played.
---
SAVED SEARCHES
https://www.newspapers.com/search/#query=devaney&ymd=1970-11-13&p_place=NE
https://www.genealogybank.com/explore/newspapers/all/usa/nebraska?fname=devaney&lname=&fullname=&rgfromDate=&rgtoDate=&formDate=11%2F13%2F1970&formDateFlex=exact&dateType=date&kwinc=&kwexc=
CAN DROP INVISIBLE TEXT HERE