1970 Day by Day: Nov. 13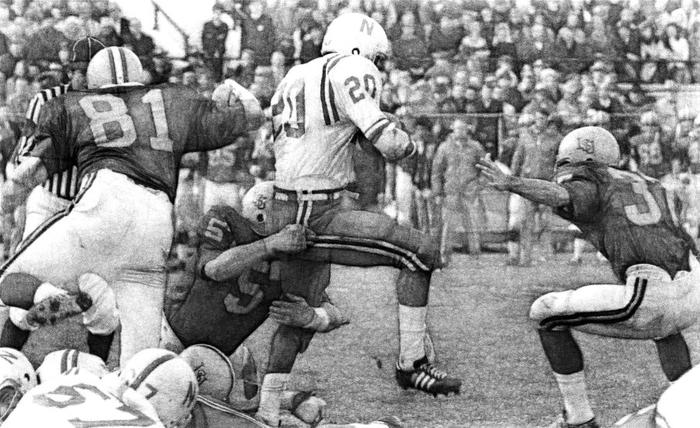 Nov. 13: Much at stake as Huskers face 'Cats
.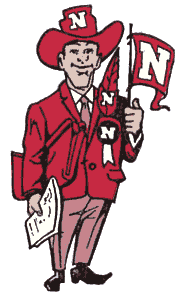 With a Big Eight title share at stake for both teams and much more on the line for the Huskers, anticipation was high for Nebraska's homecoming game against Kansas State.
Win this one, and the Huskers could expect one or more top-tier bowl invitations Saturday evening — and a potential shot at the national championship.
But first there was KSU to deal with. The newspapers' final pregame wrap-ups noted the Wildcats' strength on defense. The Huskers were bound to need better point production than they got in their last two outings against Kansas State — a 12-0 loss in 1968 and an 10-7 win in 1969.
After a slow start to the 1970 season because of quarterback Lynn Dickey's rib injury, the Wildcats' offense was rolling. Dickey was leading the league in passing yards, and speedy wingback Henry Hawthorne was a multipurpose threat, averaging more than 150 yards per game in rushing, receiving and returns.
KSU was gunning for its first five-game winning streak since the mid-1930s.
Nebraska ticket manager Jim Pittenger was already swamped with more than 11,000 requests for bowl tickets. Most conjecture had the Huskers, if victorious Saturday, headed to the Orange Bowl.
---
SAVED SEARCHES
https://www.newspapers.com/search/#query=devaney&ymd=1970-11-14&p_place=NE
https://www.genealogybank.com/explore/newspapers/all/usa/nebraska?fname=devaney&lname=&fullname=&rgfromDate=&rgtoDate=&formDate=11%2F14%2F1970&formDateFlex=exact&dateType=date&kwinc=&kwexc=
CAN DROP INVISIBLE TEXT HERE