1970 Day by Day: Jan. 6

Jan. 6: Room for debate
.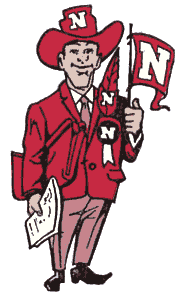 The day after the season's final AP poll was released, the debate over who deserved the No. 1 spot wasn't finished.
Nebraska had wrapped up the No. 1 ranking by a comfortable margin, but the newspaper commentary reflected the fact that one-fourth of the first-place votes went to other teams.
Below is a sampling of opinions offered outside of Nebraska from Wednesday through Sunday. Cases were made for the Huskers and Notre Dame. Some writers noted the difficulty and even the futility of comparing teams that don't play each other. How about an eight-team playoff? The Des Moines Register's Leighton Housh liked the idea.
Half a century later, the Cornhuskers' No. 1 ranking remains solid in experts' eyes. A panel assembled by ESPN in 2020 ranked the 150 greatest teams in college football history. At No. 50, the 1970 Huskers were 58 spots ahead of the 1970 Longhorns and 71 places ahead of the 1970 Fighting Irish.
NOTE: As this series nears its conclusion, we are combining several days' coverage into single installments. On Thursday we'll have the Jan. 14th visit by President Richard Nixon as well as the Jan. 18th team awards banquet, both attended by thousands of fans. On Friday we'll wrap things up with some observations and personal recollections of the author.
---
SAVED SEARCHES
https://www.newspapers.com/search/#query=devaney&ymd=1971-01-07&p_place=NE
https://www.genealogybank.com/explore/newspapers/all/usa/nebraska?fname=devaney&lname=&fullname=&rgfromDate=&rgtoDate=&formDate=01%2F07%2F1971&formDateFlex=exact&dateType=date&kwinc=&kwexc=
CAN DROP INVISIBLE TEXT HERE