1970 Day by Day: Jan. 5

Jan. 5: Huskers land the big prize
.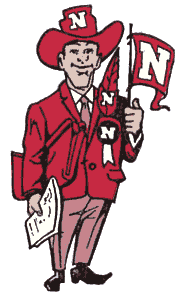 It was finally official Tuesday: The 1970 Huskers owned the coveted No. 1 spot in the final Associated Press college football poll.
Nebraska's claim to the national championship was affirmed, and it wasn't close — the Huskers drew three-fourths of the first-place votes from the 52-member panel of sportswriters and broadcasters. Nebraska players, though, admitted they had become nervous as the wait for the poll's release dragged on.
Quarterback Jerry Tagge said he had been worried by Notre Dame's ample "power in the press," and offensive guard Donnie McGhee noted the Fighting Irish's "big following" nationally.
"Notre Dame has a lot of sentiment," said cornerback Jim Anderson, "and there was some doubt in my mind until it actually happened."
The good news came shortly before the Huskers finally made their return flight to Lincoln, delayed two days by a major blizzard in Nebraska. With roads still clogged by a foot-plus of snow, the welcoming crowd for the 11:45 a.m. arrival at Lincoln Municipal Airport numbered about 250 — a far cry from the thousands expected for the originally scheduled Sunday bash.
Tagge and Willie Harper, the Orange Bowl MVPs, carried the bowl trophy as they emerged from the plane and into the zero-degree air. Absent were a number of players and coaches involved in postseason all-star games, including head coach Bob Devaney and co-captains Dan Schneiss and Jerry Murtaugh.
Devaney, in Tampa, called it "probably the greatest thing ever to happen in Nebraska athletics, and that goes for me as a coach."
Already there was talk about a repeat performance in the 1971 season.
Asked about the added pressure of defending the title, running back Jeff Kinney responded, "Can we handle it? We'll find out next year."
---
---
---
---