1970 Day by Day: Aug. 28

Aug. 28: Tuning up for major scrimmage
.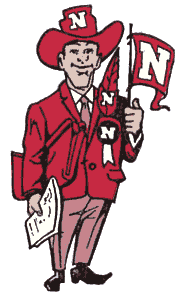 On the eve of the first major scrimmage of fall, Bob Devaney said offensive consistency wasn't what it needed to be.
"We're certainly not ready to play a game, but it's coming along," the Huskers' head coach remarked after two-a-days Friday, the fifth day of fall practice.
The Omaha World-Herald had a more upbeat assessment, noting that four touchdowns were scored in about 20 minutes of scrimmaging Friday morning. But the No. 1 offense was facing the No. 3 defense, not the Blackshirts.
The three top contenders at center — Doug Jamail, Bill Janssen and Doug Dumler — were "all still about even" in Devaney's view.
An attention-getter on defense was tackle Dave Walline's stop of I-back Frank Vactor. The OWH called it "the fiercest collision of the fall."
Donnie McGhee returned to action at right guard, running with the first team after sitting out three days with what was now being described as a liver aliment.
The temperature reached 99 degrees Friday in Lincoln, and Devaney called it "the hottest week of fall practice we've ever experienced." The players were well conditioned, but "when we see they're tired, we stop. We're not trying to punish them or wait until someone keels over."
---
---
---
---