1970 Day by Day: Aug. 26

Aug. 26: A second Husker in sick bay
.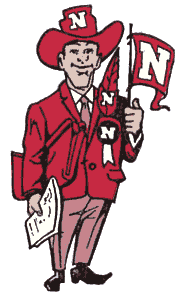 One day after moving up to the No. 1 spot at flanker, Johnny Rodgers was sidelined by pain in his side. The sophomore from Omaha missed Wednesday afternoon's practice, joining senior right guard Donnie McGhee on the sick list and undergoing tests at the Student Health Center.
"The doctors aren't sure what is wrong with either one of them, but we hope to know in another day," coach Bob Devaney said. "They might even rejoin us by then."
Wednesday was the third and final day covered by the NCAA's no-pads rule. Devaney said the players were eager to do "a little bumping" the next two days in advance of Saturday afternoon's full-fledged scrimmage. "I've been real pleased with the squad's enthusiasm," he said. "They've had a lot of holler and hustle."
Timing and execution were the focus of Wednesday's two practices. Jerry Tagge quarterbacked the first offensive unit. There was no update on the arm soreness that hampered Van Brownson on Tuesday.
---
SAVED SEARCHES
https://www.newspapers.com/search/#query=devaney&ymd=1970-08-24&p_place=NE
https://www.genealogybank.com/explore/newspapers/all/usa/nebraska?fname=devaney&lname=&fullname=&rgfromDate=&rgtoDate=&formDate=08%2F25%2F1970&formDateFlex=exact&dateType=date&kwinc=&kwexc=
CAN DROP INVISIBLE TEXT HERE