1970 Day by Day: Sept. 30

Sept. 30: Quarterbacks rounding into form
.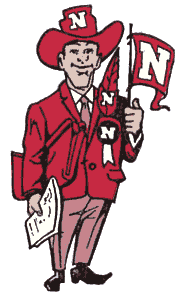 Coach Bob Devaney declared quarterbacks Jerry Tagge and Van Brownson to be almost completely healthy Wednesday, three days before Nebraska's clash with Minnesota.
After weeks of elbow soreness, Brownson was throwing long passes again, but with some pain.
Offensive guard Donnie McGhee remained questionable because of a sore shoulder.
Devaney said Nebraska would test "about three kinds of shoes" on Minnesota's new Tartan turf. "We don't know what kind we'll want to wear until we work out on it," he said.
Minnesota coach Murray Warmath said the artificial surface appeared to increase players' speed by up to 5 percent.
Speaking of speed, scroll down for Nebraska middle guard Ed Periard's explanation of his trademark quickness off the ball.
Both of the Associated Press prognosticators picked Nebraska to win, with Will Grimsley predicting a 23-14 score.
---
SAVED SEARCHES
https://www.newspapers.com/search/#query=devaney&ymd=1970-10-01&p_place=NE
https://www.genealogybank.com/explore/newspapers/all/usa/nebraska?fname=devaney&lname=&fullname=&rgfromDate=&rgtoDate=&formDate=10%2F01%2F1970&formDateFlex=exact&dateType=date&kwinc=&kwexc=
CAN DROP INVISIBLE TEXT HERE
---
---
---