1970 Day by Day: Sept. 28

Sept. 28: Girding for Gophers' ground game
.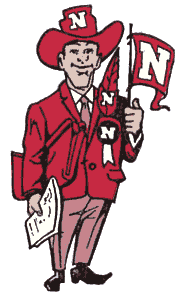 The Huskers went through a 90-minute workout Monday and then viewed films of their next opponent, Minnesota.
Nursing a knee injury, defensive end John Pitts was considered doubtful for Saturday. The Huskers otherwise appeared to be at full strength for their trip to Minneapolis.
Nebraska was preparing for a heavy dose of the ground game from the Gophers, who had just racked up 489 rushing yards against Ohio.
Monday's conditioning-focused practice followed coach Bob Devaney's weekly luncheon appearance. The coach liked how his inexperienced defense was coming along but said the offense needed to tidy up its error-prone ways. He did have praise for his quarterbacks' passing accuracy and the Huskers' ability to score from long range.
"Johnny Rodgers can break a game open better than anyone we've ever had here," Devaney said.
---
SAVED SEARCHES
https://www.newspapers.com/search/#query=devaney&ymd=1970-09-29&p_place=NE
https://www.genealogybank.com/explore/newspapers/all/usa/nebraska?fname=devaney&lname=&fullname=&rgfromDate=&rgtoDate=&formDate=09%2F29%2F1970&formDateFlex=exact&dateType=date&kwinc=&kwexc=
CAN DROP INVISIBLE TEXT HERE