1970 Day by Day: Sept. 19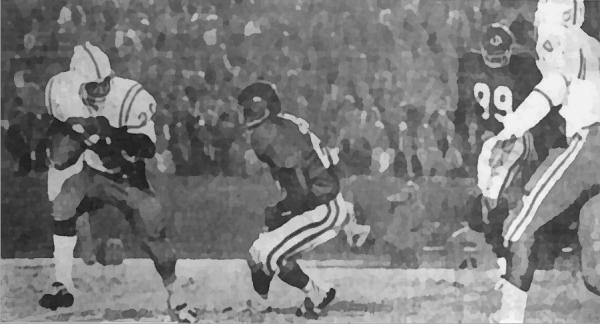 Sept. 19: A tie with the touted Trojans
.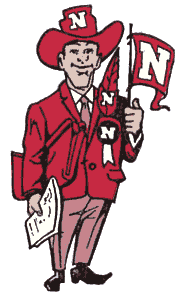 An 11-point underdog against third-ranked Southern Cal, Nebraska never trailed. The No. 9 Huskers might have won if not for a botched chip-shot field goal in the fourth quarter.
Instead, a 21-21 tie was what they had to show for their toils Saturday night at the Los Angeles Coliseum.
Afterward, the Huskers were a frustrated bunch. But at least it wasn't a loss.
"We wanted this one bad," said co-captain Dan Schneiss, "but we're too proud to let down now just because we didn't get it."
Joe Orduna rushed for 135 yards, including a 67-yard gallop that put the Huskers on top, 21-14, with 5:34 left in the third quarter. Four minutes into the final period, a 10-point lead appeared imminent when Paul Rogers lined up to attempt a field goal from the USC 12. But the snap was low, the kick was wide, and the Trojans responded with an 80-yard drive to tie things up at 21 apiece.
Neither team came close to scoring again until USC's Jimmy Jones launched a Hail Mary from midfield on the final play. Nebraska's Jim Anderson and Tom McClelland broke up the pass at the goal line, averting disaster for the Huskers.
After a week of uncertainty and conjecture about Nebraska's health at quarterback, Jerry Tagge took every snap.
Go to the game page for coverage commentary and video.

NEWSPAPERS.COM ITEM GOES HERE
NEWSPAPERS.COM ITEM GOES HERE
---
SAVED SEARCHES
https://www.newspapers.com/search/#query=devaney&ymd=1970-09-08&p_place=NE
https://www.genealogybank.com/explore/newspapers/all/usa/nebraska?fname=devaney&lname=&fullname=&rgfromDate=&rgtoDate=&formDate=09%2F08%2F1970&formDateFlex=exact&dateType=date&kwinc=&kwexc=
CAN DROP INVISIBLE TEXT HERE
---
---
---