1970 Day by Day: Sept. 20

Sept. 20: A welcome home for Huskers
.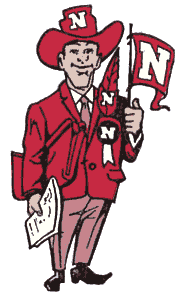 A crowd of 1,000 cheered the Huskers as the team arrived Sunday afternoon at Lincoln Municipal Airport after the 21-21 tie with Southern Cal the night before.
Few fans voiced disappointment with the deadlock in L.A., even if the players were in no mood to treat the result as a moral victory against the heavily favored Trojans.
Coach Bob Devaney said the only thing he second-guessed was the Huskers' limited substituting on defense. "If I could change anything, I think I'd have rested more of the defensive guys. We probably didn't substitute enough as the game went along."
The coach commended his players for their poise, and he praised USC as "a team that comes up with the big plays. They've done it for years, and they did it last night."
According to the Omaha World-Herald, split end Guy Ingles' bruised ribs were the only Husker injury of note.
---
SAVED SEARCHES
https://www.newspapers.com/search/#query=devaney&ymd=1970-09-21&p_place=NE
https://www.genealogybank.com/explore/newspapers/all/usa/nebraska?fname=devaney&lname=&fullname=&rgfromDate=&rgtoDate=&formDate=09%2F21%2F1970&formDateFlex=exact&dateType=date&kwinc=&kwexc=
CAN DROP INVISIBLE TEXT HERE