1970 Day by Day: Sept. 13

Sept. 13: Trojans looking impressive
.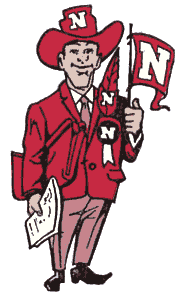 Southern California loomed as a formidable opponent for Nebraska long before the season began. Now, six days before the West Coast showdown, the Huskers' task appeared even tougher.
On Saturday, USC got everyone's attention by whipping Alabama on the road by three touchdowns. On Sunday, there was concern the Huskers would have to rely on one-dimensional quarterbacking against the talented Trojans.
Coach Bob Devaney said Jerry Tagge spent part of Sunday treating his bruised thigh, which continued to bother him after his efficient performance against Wake Forest.
Van Brownson's status remained questionable, and Devaney said he wouldn't let him pass until there was no doubt his right elbow was healed.
Lack of a running threat at the position could reduce the Huskers' arsenal of available plays, the Omaha World-Herald noted.
Devaney said Tagge's runs Saturday against Wake Forest were "mostly on broken plays" and not by design. Not counting two sacks that cost him 15 yards, Tagge gained 37 yards on five carries.
The coach dismissed conjecture that the L.A. Coliseum's grass playing surface would give USC an edge. The Huskers had been spending half their time on the grass practice field and half on Memorial Stadium's new AstroTurf, so "our players are accustomed to both."
---
---
---
---