1970 Day by Day: Sept. 12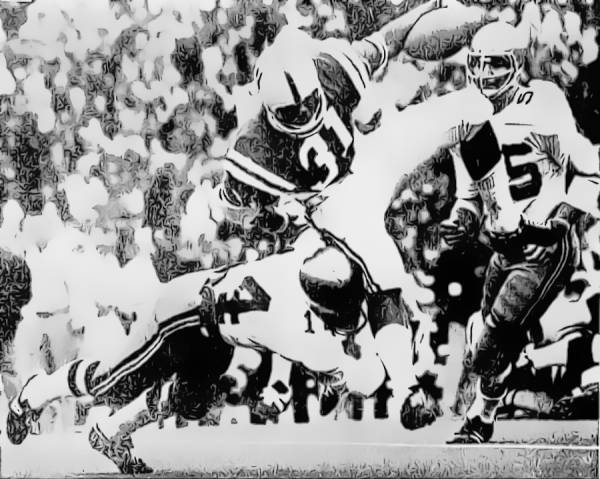 Joe Orduna eludes Wake Forest's Frank Fussell en route to a 20-yard touchdown.

Sept. 12: Tagge delivers vs. Deacons
.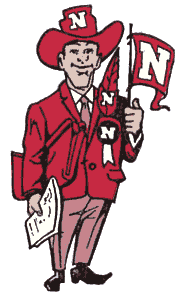 A week filled with worries about the Nebraska quarterbacks' health seemed like a distant memory by the time the Huskers were finished with Wake Forest, 36-12, in Saturday's season opener.
Jerry Tagge hit 9 of 12 passes for 168 yards, including a 61-yard touchdown strike to Johnny Rodgers. What about Tagge's bruised thigh? It didn't stop him from scoring on a 13-yard run, but he did say it began to bother him some in the second half. Bob Jones saw mop-up duty at QB. Van Brownson suited up but didn't play.
Jeff Kinney logged 57 yards rushing and 42 receiving. Fellow I-back Joe Orduna, returning from knee surgery, showed no rust as he rushed for 50 yards on 10 carries.
Wake Forest's only touchdown came in the game's final minute. Earlier, the Deacons got five points on the board with a first-quarter field goal made possible by a Husker fumble, and then a second-quarter safety on a blocked punt.
Other than that, it was all Nebraska. Full attention was now on the next opponent, Southern California.
Go to the Wake Forest game page for stats, coverage and video.
NEWSPAPERS.COM ITEM GOES HERE
NEWSPAPERS.COM ITEM GOES HERE
---
SAVED SEARCHES
https://www.newspapers.com/search/#query=devaney&ymd=1970-09-13&p_place=NE
https://www.genealogybank.com/explore/newspapers/all/usa/nebraska?fname=devaney&lname=&fullname=&rgfromDate=&rgtoDate=&formDate=09%2F13%2F1970&formDateFlex=exact&dateType=date&kwinc=&kwexc=
CAN DROP INVISIBLE TEXT HERE