1970 Day by Day: Dec. 5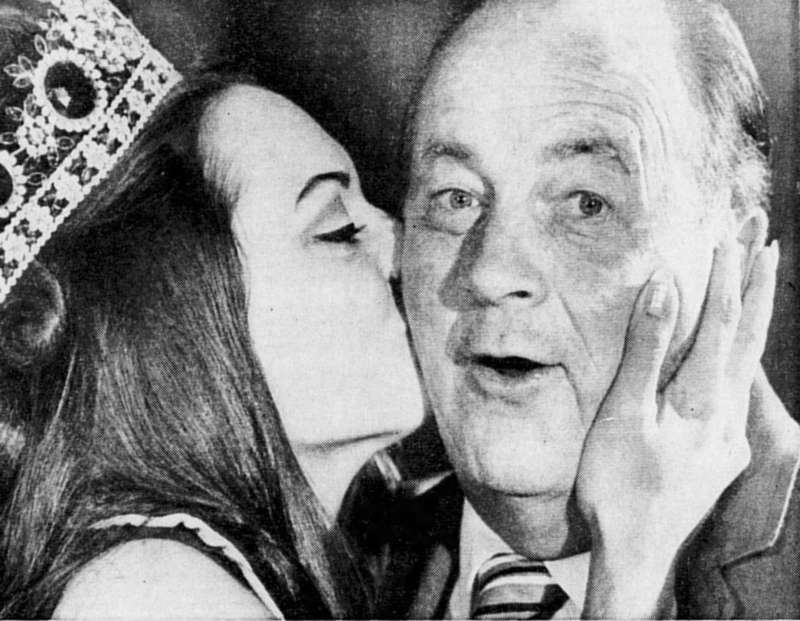 Coach Bob Devaney gets a kiss on the cheek from Orange Bowl queen Earleen Carey at a press conference Saturday in Miami.

Dec. 5: Bowl lineup is finally solidified
.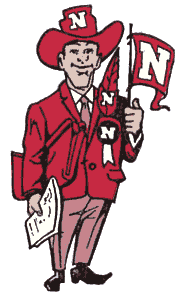 Twenty days after accepting an Orange Bowl invitation, the Huskers on Saturday night finally learned who their opponent would be. But their outside chance at a national championship didn't look any better than before.
Louisiana State dismantled 16th-ranked Ole Miss, 61-17, earning a trip to Miami with the sort of eye-popping score that could give the No. 8 Bayou Bengals a boost in the polls.
No. 1 Texas crushed No. 4 Arkansas earlier in the day, 42-7, and the Longhorns were looking nearly invincible heading into the Cotton Bowl with a 30-game winning streak.
It was now clear that two major upsets needed to happen Jan. 1 in order for third-ranked Nebraska to win it all. The mighty Longhorns would have to fall to No. 6 Notre Dame in Dallas, and No. 2 Ohio State would have to stumble against No. 12 Stanford in the Rose Bowl.
Meanwhile, in a vote of conference sportswriters and broadcasters, Bob Devaney was named Big Eight coach of the year Saturday. The Huskers' head coach was in Florida for some pre-bowl business, and he shot down rumors that he was a candidate for the Miami Hurricanes' head coaching job.
---
SAVED SEARCHES
https://www.newspapers.com/search/#query=devaney&ymd=1970-12-06&p_place=NE
https://www.genealogybank.com/explore/newspapers/all/usa/nebraska?fname=devaney&lname=&fullname=&rgfromDate=&rgtoDate=&formDate=12%2F06%2F1970&formDateFlex=exact&dateType=date&kwinc=&kwexc=
CAN DROP INVISIBLE TEXT HERE
---
---
---