1970 Day by Day: Dec. 11

Dec. 11: Pondering an "unlikely" bowl scenario
.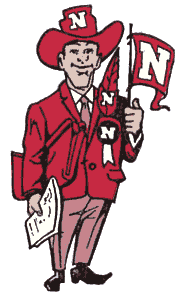 There was no news from Nebraska's practice Friday, but from Louisiana came a newspaper column making it clear that the Huskers weren't the only team with an outside chance of a national championship come January.
If No. 1 Texas and No. 2 Ohio State were to stumble in their bowl games, a Husker win in the Orange Bowl would give Nebraska the inside track on the No. 1 spot.
But if Nebraska were to lose? That would open the door for Notre Dame, LSU and Tennessee.
A similar chance at the top spot presented itself in the Orange Bowl after the 1965 season, but the Huskers failed to capitalize.
"It isn't likely," Louisiana columnist Jerry Byrd wrote of the upcoming Nebraska-LSU fray, "but this game, too, could be for college football's top prize."
---
SAVED SEARCHES
https://www.newspapers.com/search/#query=devaney&ymd=1970-12-12&p_place=NE
https://www.genealogybank.com/explore/newspapers/all/usa/nebraska?fname=devaney&lname=&fullname=&rgfromDate=&rgtoDate=&formDate=12%2F12%2F1970&formDateFlex=exact&dateType=date&kwinc=&kwexc=
CAN DROP INVISIBLE TEXT HERE
---
---
---