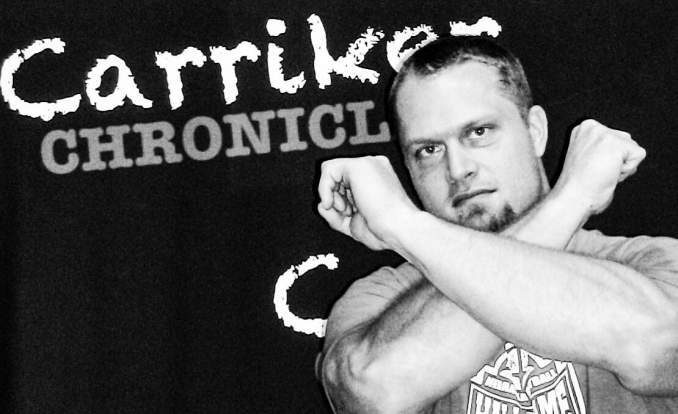 RETURN TO VIDEO 

Huskers-Terps postgame
Nov. 19, 2016 – Maryland game – Gut reaction
 
Welcome Husker Nation, to a very special edition of the Carriker Chronicles. The first thing I want to do, I want to give a shout-out to all the seniors playing in their last home game at Memorial Stadium. I'm proud of you guys.
Number two isn't so positive; but I do need to address it. The special teams. They faked a punt, got the first down. Blocked a PAT. The other issues we've had this year I've mentioned, the two blocked punts, the return game we struggle with – just counting to 11 and not getting 12 men on the field. Special teams needs to be addressed going forward. It needs to be addressed starting now.
But I am proud of this team and the way they came out and played today. Finally we controlled an entire game and dominated a team from start to finish. And you can see the game is still playing and going on behind me – and I'll get to the reason for that in a second.
Big shout-out to Ryker Fyfe, this guy is a former walk-on from the state of Nebraska on his Senior Day. And it's sad for Tommy Armstrong that he didn't get to play today, but I'm glad for Ryker after a couple of rough games, whether it be Purdue or Ohio State, got the chance to end his Husker career in Memorial Stadium on a much happier upbeat-type note.
Now, the reason we're doing this special edition of the Carriker Chronicles on a blowout Maryland game is because this little girl sitting next to me watched her older sister and her older brother do the Chronicles and she couldn't even wait to the end of the game to be a part of the video.
But real quick, this is not my official game breakdown. I'll break down the offense and defense tomorrow, on Sunday, like normal. Check out Monday, we're going to have a very special edition of the Carriker Chronicles, another short video which I think you will find pretty amusing and fun to watch. So until tomorrow, when I do the breakdown, and Monday – check out that special bonus video – Go Big Red, and always remember to Throw the Bones!
Views:
2017 views: